How To Plan For A Divorce From A Narcissist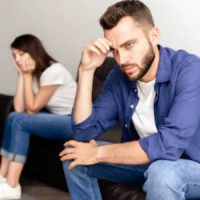 Going through a divorce is always difficult, even if you are on relatively amicable terms with your soon-to-be ex-spouse. Indeed, even in the best circumstances, there are bound to be emotional highs and lows associated with your divorce, and ending any relationship can be challenging, sad, and complicated. Yet divorcing a narcissist can be more complex and difficult than other divorces, and it is important to be able to focus on the legal process and to get through it as painlessly and effectively as possible. Our experienced Atlanta divorce attorneys are here to help, and we have tips to assist you as you plan for a divorce from a narcissist.
Understanding How to Recognize Narcissism to Know What You Are Facing 
The term "narcissist" is often thrown around colloquially to refer to a person who is self-centered or self-involved, but narcissism is much more than that. According to Healthline, narcissistic personality disorder (NPD) results in an individual believing that "they are superior and unique compared to others," and divorcing a narcissist for this reason can be extremely complicated and frustrating. In order to plan for a divorce from a narcissist, it is important to recognize the traits and to consider how they will affect your divorce case. Among other personality traits, Healthline emphasizes that narcissists have a "grandiose sense of self-importance," a "need for excessive admiration," a "sense of entitlement," and a "lack of empathy."
As such, a narcissist can lash out when they sense that they are no longer admired or loved by a spouse, or that others are questioning their importance. Knowing this information up front can help you to prepare to end the relationship.
Recognize That an Uncontested Divorce May Not Be Possible 
Most people who are able to reach an agreement about all issues in dispute and to have an uncontested divorce are spouses who are on relatively amicable terms, or spouses who are able to communicate with one another in a formal setting such as through mediation. Narcissists are not often able to consider the other spouse's needs or feelings, and it simply may be impossible to reach an agreement with a narcissist. You may need to plan to have a judge decide issues in dispute in your divorce case.
Make Sure You Are in a Healthy Place Emotionally 
Before a divorce from a narcissist, you should be sure that you have a therapist you trust, and a friend and family network that will be there for you to help you through the divorce process. Ensuring that you are in a healthy place emotionally before the divorce, and that you are able to have the confidence to set boundaries, can make the process easier.
Get Help from a Lawyer with Experience Handling Similar Cases 
Contentious divorces can be messy, angering, and anxiety-inducing. When you are planning to divorce a person who may have narcissistic personality disorder or a similar mental health condition that is likely to make the divorce process difficult, it is critical to have a divorce lawyer on your side who has experience handling cases similar to yours.
Contact an Atlanta Divorce Attorney 
Do you need assistance with your divorce? One of the dedicated Atlanta divorce lawyers at Kaye, Lembeck, Hitt & French can speak with you today.
Source:
healthline.com/health/mental-health/am-i-dating-a-narcissist