Steps For An Uncontested Georgia Divorce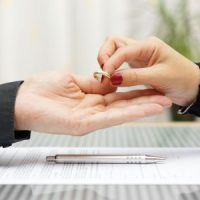 If you are planning to get divorced in Georgia, it may be possible to have the process go more quickly and smoothly if you can have an uncontested divorce. An uncontested divorce, as opposed to a contested divorce, is one in which the spouses have reached an agreement about all legal matters pertaining to the divorce. As such, the court does not need to hear the case in order to resolve any disputes or make decisions about child custody, for example. Since the court will not need to resolve issues in an uncontested divorce, a divorce can typically be finalized in less time than it otherwise would be, and the spouses tend to spend less money on the divorce.
What steps do you need to take in order to have an uncontested divorce in Georgia? Our Atlanta divorce lawyers have information to help.
Determine If You Meet Georgia's Residency Requirements 
In order to have an uncontested divorce—or any divorce—in Atlanta, you will need to meet the residency requirements under Georgia law. One of the spouses must have lived in Georgia for at least six months prior to the divorce petition being filed. In situations where the filing spouse does not live in Georgia but the non-filing spouse does, Georgia law requires the divorce petition to be filed in the non-filing spouse's county of residence.
Reach an Agreement with Your Spouse on a No-Fault Ground for Divorce 
To have an uncontested divorce, the parties must agree on Georgia's no-fault ground for divorce, which is that the marriage is "irretrievably broken." You cannot have an uncontested divorce in which it is necessary to prove fault.
Come to an Agreement with Your Spouse Concerning All Aspects of Your Divorce 
The most complex step in an uncontested divorce is that the spouses must reach an agreement about all legal matters that will be at issue in the divorce case, including:
Division of marital property;
Alimony or spousal support;
Child custody; and
Child support.
If you cannot initially reach an agreement, you may still be able to have an uncontested divorce by negotiating or attending family mediation prior to filing the divorce.
File for an Uncontested Divorce in Georgia 
Next, you will file for an uncontested divorce in Georgia. There are a number of requirements in the divorce filing that you should discuss with your lawyer.
Wait at Least 31 Days 
After you file for divorce in Georgia on no-fault grounds and seek an uncontested divorce, you must still go through a brief waiting period. In general, spouses must wait 31 days from the date of service. If a hearing is required, the waiting may involve any additional time before a court calendar date. This waiting period in Georgia is significantly shorter than the waiting period in many other states, and an uncontested divorce can be finalized in as little as six weeks
Contact an Atlanta Divorce Lawyer 
If you are seeking an uncontested divorce in Georgia, it is important to seek advice from a lawyer who can assist you. You should contact one of the experienced Atlanta divorce attorneys at Kaye, Lembeck, Hitt & French to learn more about resolving disputes with your spouse through negotiation or mediation so that you can have an uncontested divorce and have your case finalized as quickly as possible.
Source:
ga.elaws.us/law/19-5