How To Avoid Social Media Mistakes In Your Divorce Or Other Family Law Case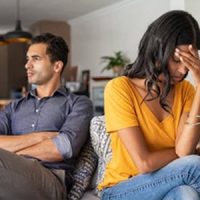 Whether you are thinking about filing for divorce in Atlanta, have already filed for divorce, or have been served with divorce papers after your spouse filed, it is critical to consider the ways in which social media could impact your divorce or other family law case (like legitimation, alimony, modification, child support enforcement, paternity, contempt, etc.). Given that so many people use social media on a regular basis, you might not realize that information contained on your Facebook page or in an Instagram account could affect your divorce or other family law case. Indeed, according to the Pew Research Center, about 70 percent of Americans use social media in some capacity, and nearly 75 percent of adults aged 18 to 64 use at least one platform like Facebook. Even among older adults and aged 65 and up, social media usage occurs commonly. As of 2021, about 50 percent of older adults used at least one social media site with regularity.
To be clear, regardless of your age or the specific social media platform you use, social media can indeed impact your divorce or family law case, and it is important to avoid social media mistakes when it comes to divorce issues like property division, spousal maintenance, and child custody. How can you avoid social media mistakes in your divorce? Our Atlanta divorce attorneys have tips to help.
Get Off Social Media Entirely 
During your divorce or family law case, it is best to refrain from posting anything on social media. It may sound extremely difficult to do if you regularly post to Facebook, Twitter, Instagram, or another social media platform, yet putting your own postings on pause during your divorce or family law case is the best way to avoid social media mistakes. If your accounts are inactive, you will not post anything questionable.
Know That Social Media is Never Private 
Even if you change all of your privacy settings, it is imperative to understand that social media is never really private. Information you post may be accessed and used in your divorce or family law case and requested by the opposing party as part of the discovery process. This can include private messages.
Avoid Posting Anything That Could Be Used Against You 
If you cannot bear to stop using social media altogether, it is best to limit your posts as much as possible, whether it is your own language or photograph or a shared image, it could be used against you in ways you did not anticipate. You might be wondering what kind of information could harm you in your divorce or family law case, and the answers vary. For example, if you post harmful information about your ex, that information could come up in your divorce case. Or, for example, if you are seeking spousal support but post photographs of yourself on a vacation, it might look as though you do not need support. Or, for instance, if you post photographs of a party scene, or anything that could allow your ex to argue that you should not have custody of your child, your social media posts could be used against you.
Tell Your Friends and Family Members Not to Tag You in Posts or Post Images of You
In addition to limiting your own posts and interactions, you should inform friends and family members about the risks of social media in a divorce or family law case, and you should emphasize that they need to avoid tagging you in any social media posts or posting any images of you that could ultimately affect your divorce or family law case.
Contact Our Atlanta Divorce Attorneys 
Do you need assistance with your divorce or family law case? One of our experienced Atlanta divorce lawyers can help. Contact Kaye, Lembeck, Hitt & French for more information.
Source:
pewresearch.org/internet/fact-sheet/social-media/