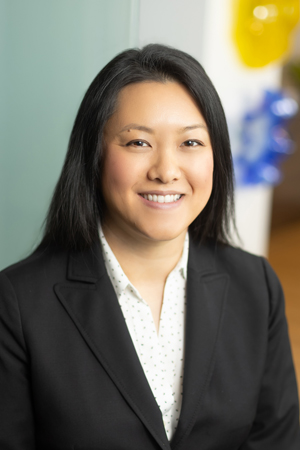 Lauren K. Trant
While many people may experience a divorce or child custody issue in their lives, no two families are exactly alike. Lauren works with her clients to understand their particular concerns and develop legal strategies that make sense for their individual needs, now and in the future.
Lauren obtained her bachelor's degree cum laude from Florida State University where she double majored in International Affairs in Political Science and minored in French. As a Cobb county native, Lauren always knew her plan was to return home to Georgia. She graduated from the University of Georgia School of Law where she was a recipient of the Alex and Betty Smith scholarship.
After law school, Lauren gained valuable experience as a prosecutor, child advocate and has helped people resolve a variety of complex legal matters. Immediately prior to joining Kaye, Lembeck, Hitt & French, Lauren worked at a boutique Atlanta area law firm where she developed her passion for family law. From advocating for domestic violence victims to assisting individuals in business disputes, Lauren's diverse background helps her to understand the broader picture when approaching family law issues such as dividing assets, custody, child support, alimony and contempt.
Navigating a divorce or a disagreement over custody or child support, can be one of the most stressful events a person can face. So naturally, an amicable resolution is the preferred result, but this may not always be possible. If your matter becomes contested and court intervention is required, Lauren has the experience and skills to handle any dispute. Lauren is a confident and zealous advocate that litigated hundreds of civil and criminal matters across Georgia. Lauren's experience helps her to present arguments in a way that is persuasive and effective.
Outside of the office, Lauren enjoys traveling, spending time with her husband and two children and cheering on the Florida State Seminoles.