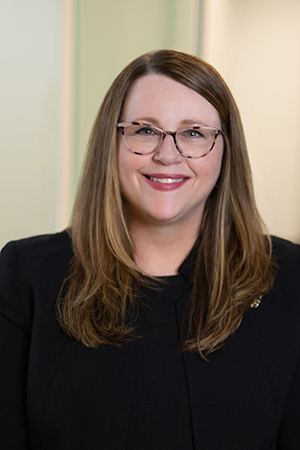 Elinor H. Hitt
Family law issues can create crisis, disruption and strong emotion in people's lives. Elinor Hitt helps guide her clients through those challenging times with strategic legal advice, compassionate support and solution-focused advocacy. Elinor is a well-rounded family law attorney accomplished in handling a full spectrum of cases from complex divorce and child custody cases involving high asset clients to uncontested divorces, and all the cases in between. Elinor is a strong advocate for you in or out of the courtroom.
As an Atlanta-based family law attorney and former social worker, Elinor combines her legal acumen with her counseling skills to help clients with domestic, family law and divorce issues including equitable division of assets, alimony, child custody, child support, paternity, legitimation, child custody modification, child support modification, grandparent visitation, enforcement of court orders, family violence and pre- and post-nuptial agreements. Elinor is also an experienced Guardian ad Litem and Mediator.
Elinor is a leader in the Weltner Family Law Inn of Court where she maintains positive relationships with other family law attorneys and learns about new case and statutory law, best practices and updated technologies. Elinor serves on the board of the Georgia Association of Women Lawyers where she connects with other female attorneys statewide and focuses on building mentoring programs for women lawyers.
Prior to becoming a founding member of Kaye, Lembeck, Hitt & French, Elinor was a partner at Warner Bates, where she practiced for fourteen years managing complex divorce and other family law matters. Elinor's work in the area of family and domestic law has garnered multiple awards, including recognition over many years as one of Atlanta Magazine's Super Lawyers, Rising Stars and Top Women Attorneys in Georgia; Georgia Trend's Legal Elite, Best Advocate and Member, 1st Place Team in the 2006 William W. Daniel National Invitational Mock Trial Competition; and Outstanding Student, Weltner Inn of Court, 2006/2007. Elinor contributed to Georgia Divorce, a guide to divorce practice published by Thomson Reuters, from 2008 to 2021. In addition, Elinor co-authored the Domestic Relations section of Mercer Law Review's Annual Survey of Georgia Law from 2008-2021.

Elinor was raised in Columbus, Georgia. She is married, with one son and one daughter. She is active in her children's schools, and her family attends All Saints' Episcopal Church in Atlanta.
If you need to discuss a family law issue, Elinor would welcome the opportunity to talk with you and find a solution that meets your needs. Call 404-233-2800 or contact us online to schedule a consultation with Elinor.
Education:
J.D., Georgia State University College of Law
M.S.W., University of Georgia
B.S.Ed., University of Georgia
Admissions:
Associations and Memberships:
State Bar of Georgia
Atlanta Bar Association
DeKalb Bar Association
Cobb Bar Association
Weltner Inn of Court, Membership Chair of the Executive Committee
Georgia Association of Women Lawyers, Member of the Board and Member of Foundation Board
Sagamore Hills Elementary School Foundation Board