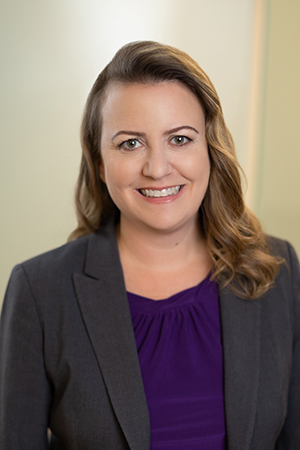 Alyson F. Lembeck
Alyson F. Lembeck advocates for her clients and finds favorable solutions to resolve their cases when possible. If Court is needed for a client, Alyson strongly advocates for her clients to obtain advantageous outcomes in Court. Alyson knows her clients are going through a rough time in their lives, and she does all she can as a counselor and attorney to help them through with practical advice, passionate representation, and creative problem-solving. When you need a family law attorney in Atlanta, Alyson has the experience to help you.
Alyson began practicing law primarily as a family law attorney in 2002 and has focused exclusively on family law since 2005. Her practice encompasses the Metropolitan Atlanta area (Fulton, Cobb, Gwinnett, and DeKalb counties), as well as other areas of Georgia including Forsyth, Paulding, Hall, Douglas, Fayette and Cherokee counties.
As a family law attorney, Alyson assists clients in a wide range of areas, including divorce, child custody, child support, alimony, spousal support, equitable division of assets and liabilities, modification, marital agreements including prenuptial and postnuptial agreements, paternity actions, separation agreements, family violence actions, mediation, and arbitration. She also serves as a court-appointed Guardian Ad Litem in child custody matters where the judges and her colleagues ask her to make recommendations as to custody. Additionally, Alyson is a Registered Mediator with the Georgia Office of Dispute Resolution in the areas of Family Law and Domestic Violence and serves as a mediator to help resolve family law cases. Alyson is certified in Collaborative Law and is a member of the Amicable Divorce Network. Alyson is a Certified Parent Coordinator, and in this role, she assists parents in resolving their parenting disputes. Alyson is also a registered Arbitrator and is appointed by her colleagues to decide family law disputes.

Alyson is active in legal issues surrounding assisted reproductive technologies (ART). She is a member of the American Society of Reproductive Medicine and serves on the Finance Committee for the Jewish Fertility Foundation.
Alyson has been a frequent speaker at family law seminars and has authored numerous articles on family law topics. Alyson is a member of the Charles L. Weltner Family Law Inn of Court, where she learns cutting edge family law topics from judges and colleagues.
Alyson is currently serving on the Atlanta Scholars Kollel Board and previously served as the secretary for the Family Law Section of the Cobb County Bar. Alyson serves as the Fulton County Chair and the Alternative Dispute Resolution Chair for the Amicable Divorce Network. She is also an active member of Congregation Ariel.
Alyson has been selected to Super Lawyers from 2010 to the present. She was also selected as the Georgia Legal Elite and was named by The American Lawyer as a Top-Rated Lawyer in Family Law. She has been named a Top Contributor to Avvo with a 10.0 Rating and received a Thumbtack "Best of" Award. Alyson also won the Reader's Choice Award for Best of Jewish Atlanta as a Favorite Atlanta Lawyer by the Atlanta Jewish Times. Alyson is a proud member of the Jewish Moms of Atlanta Facebook page.
Alyson lives in Dunwoody, Georgia with her husband, three children, and two rescued Basset Hounds. Alyson is an avid Peloton rider and loves to spend time outdoors during her spare time.
Alyson would be delighted to hear from you and offer her advice on how she can help you with your family law needs. Call our office at 404-233-2800 or reach out online to schedule a consultation with Alyson at your earliest convenience.
Education:
J.D., Emory University School of Law (2002)
B.A., University of Florida, Valedictorian (1999)
Admissions:
Georgia State Courts
Georgia Court of Appeals
Supreme Court of Georgia
Florida State Courts
U.S. District Court, Northern District of Georgia
Associations and Memberships:
State Bar of Georgia, Family Law Section
State Bar of Florida
American Bar Association, Family Law Section
Cobb County Bar Association, Family Law Section
Atlanta Bar Association, Family Law Section
Dunwoody Bar Association, Family Law Section
Weltner Inn of Court, Membership Chair of the Executive Committee