Staff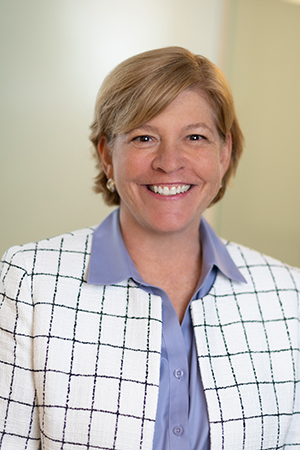 Betsy Harvey
Betsy has been a paralegal since early 2009 and works primarily with Amy Kaye and Elinor Hitt.
After graduating from University of North Carolina Chapel Hill with a degree in journalism, she had earlier careers as a human resources executive with a nationwide department store, as a church administrator and as a stay-at-home mom and volunteer.
Having been divorced herself, Betsy strives to assist clients in navigating a very difficult time in their lives.
Betsy resides in downtown Woodstock with her husband, Jim. They have four grown children between them. Outside of work, she enjoys cooking and entertaining family and friends in her home.
---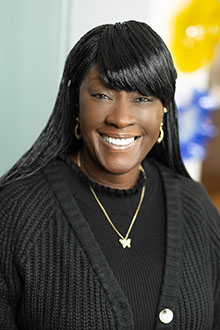 Daisy Dorsey
Daisy has been a receptionist for over 25 years. Daisy ensures your visit to our firm is as comfortable and welcoming as possible. When she is not making our office run smoothly, Daisy enjoys making other people happy.
---
Lisa Alloway
Lisa is a paralegal at Kaye, Lembeck, Hitt & French Family Law, who joined our team in September 2022. Lisa is an Atlanta native who attended the University of West Georgia where she studied philosophy and religion. Lisa brings over 15 years of experience in all aspects of family law. During her lengthy career, Lisa has gained vast knowledge in this field, and understands the complexity surrounding family law; beginning first as a receptionist, working her way up to legal assistant, eventually being promoted to office manager at a prior firm, before working solely as a paralegal. Being the office manager one of her prior firms allowed her to hone her administrative and organizational skills, as well as allowed her the experience of handling a wide variety of clients and cases.
Lisa works hands-on with clients from the moment they hire the firm until the conclusion of their case. This includes scheduling consultations and meetings, drafting documents, providing general information to clients via phone or email, coordinating calendars between multiple attorneys, providing input regarding case strategy, and assisting team members in preparation for mediations, hearings, and trials. Lisa understands how intense the process of Family Law can be, and she works hard to make her clients feel comfortable and confident with her.
In her spare time, Lisa enjoys spending time with her family and friends. She likes to travel, go running, hiking, and take in other outdoor activities. In her past life, Lisa was a blocker for the Atlanta Roller Derby from 2009 until 2013 when a knee injury forced her into early retirement. She went on to work as a trainer for the Junior Roller Derby League and the Atlanta Roller Derby Recreational League through 2015. Lisa credits Roller Derby for her confidence in her career, her ability to work well with a team, and her strong leadership skills.
---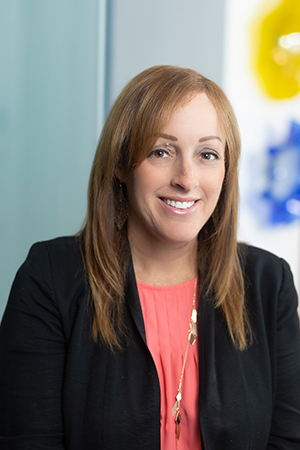 Robin Schorr
Robin is a paralegal at Kaye, Lembeck, Hitt & French Family Law, who has been with us since the beginning. Robin graduated from the University of Florida in 1998 with a Bachelor of Arts in Criminology. Following graduation, Robin attended Georgia State University College of Law, earning her JD in 2004. Robin went on to hold various positions in the legal field before taking time off to raise her family. During this time, Robin held various volunteer positions including board positions on her Homeowners Association Board and in the school Parent Teacher Association, ultimately serving a 2 year term as the President of the Arnold Mill Elementary PTA. Robin's children are now older and she is excited to be back working in the legal field.
Robin and her husband Mike have 2 daughters, both of whom keep them busy with various after school sports activities. Robin spends her free time playing on and captaining various ALTA and USTA tennis teams.
---
Hayley Tate
Hayley is dedicated and passionate when it comes to advocating for each individual's and family's needs. She understands that these times can be difficult and will treat each case with compassion and empathy.
Hayley is from McDonough, Georgia. She attended The University of Alabama and received her Bachelor's in Psychology and Minor in Communication Studies, graduating Magna Cum Laude in 2019. She then graduated from Georgia State College of Law in 2023. While in law school, Hayley was a member of the Family Law Society and served as treasurer in her final year. Additionally, Hayley served as a Pupil in the Weltner Family Law Inn of Court, where she developed relationships with family law attorneys and judges in and around the Atlanta area while learning about various topics in family law.
Hayley gained valuable experience in many areas of law while in law school. After her first year of law school, she worked at a District Attorney's Office. During her second year, she interned for a company in their risk management department, where she helped guide clients in mitigating potential losses before, during, and after they occurred. And she worked for a firm in various cases ranging from class actions to drafting wills. During her third year, she participated in the HeLP Clinic, where she assisted families and their children who received care from Children's Healthcare of Atlanta. In the clinic, Hayley primarily worked on family law cases. Hayley joined Kaye, Lembeck, Hitt & French as a clerk in her third year of law school. Through her experience, Hayley has developed a passion for helping individuals and families through challenging times.
Before law school, Hayley worked at Walt Disney World, where she now visits as frequently as possible. Outside of the office, Hayley enjoys spending time with her family, going to the lake, traveling, and cheering for Alabama.