Can I Get the Family Home if My Ex Bought It Before the Marriage?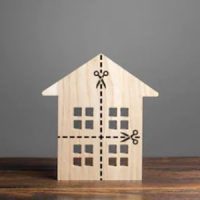 The family home is often one of the most contested assets in a Georgia divorce. This is especially true as inflation continues to rise despite climbing rates and tighter inventory. Real estate is one of the most valuable and safe assets in the modern world – especially when you consider the level of economic uncertainty we're all dealing with. But what if your ex bought the family home prior to the marriage? Can you still fight effectively for the property? Let's find out:
How Separate Property Works in Georgia 
Like all other states, Georgia divides property into two categories in the event of a divorce: Separate property and marital property. Marital property can be divided in the course of a divorce, while separate property cannot. The main thing to remember is that most separate property is protected from division because it was purchased before the marriage contract was signed. A house can certainly fall into the category of separate property if it was purchased before the marriage, thereby putting it out of the non-purchasing spouse's reach. However, it can also be largely marital even if your spouse purchased it prior to the marriage – especially if marital funds go toward accumulating equity in the house.
Did You Contribute to the Property During the Marriage? 
What you really need to ask yourself in this situation is whether marital funds were contributed by you or your spouse to the property in any way during the marriage. Remember that most items,  including income, assets, and debts, accumulated during the marriage are marital, even if they are in your spouse's name and not your name. This includes if your spouse, but not you, puts marital funds (such as from their paycheck) toward the home. Even if it was purchased prior to the marriage, these contributions may still make you eligible to receive part of the value of the home in the event of a divorce. In many circumstances, a house purchased prior to marriage has both separate and marital property interests to be determined.  Contributions that create a marital interest can take many forms.
The most obvious contribution is monetary. For example, maybe the house wasn't paid off prior to the marriage so marital funds were used to make mortgage payments during the marriage – perhaps contributing part of your or your spouse's paycheck each month to paying down the loan. If this is the case, it means that the asset has become "commingled." In other words, it now contains a mixture of both separate and marital property. Contributions of either party's income during the marriage are typically considered marital property, while the initial purchase value or cost is still considered separate property. Obviously, this does not apply if your spouse paid cash and bought the home with no loan.
There are also less obvious contributions to consider: What if you and your spouse renovated the home during the marriage? What if you painted the property or used your skills to redo the kitchen? What if you completely transformed the garden with years or even decades of hard work? All of these contributions may be considered during a divorce – even if they do not involve cash contributions.
Where Can I Find a Qualified, Experienced Divorce Attorney in Atlanta? 
If you've been searching for a qualified, experienced Atlanta divorce attorney, look no further than Kaye, Lembeck, Hitt & French. Over the years, we have helped numerous divorcing spouses in Georgia fight for important assets – including real estate. We know how critical it can be to fight for your fair share – especially when you need a roof over your head after the divorce. With our help, you can explore a range of potential legal strategies to gain financial security and reliable housing following your marriage. Book your consultation today to get started.
Sources: 
realestate.usnews.com/real-estate/housing-market-index/articles/atlanta-housing-market-forecast
wsbtv.com/news/local/atlanta/metro-atlanta-housing-market-remains-elevated-despite-tighter-inventory/6DQXWJXOBNBVRMMCHYRCQ7VPDA/