When Can I Call the Police On My Spouse in Georgia?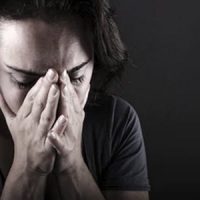 If you're in imminent danger, it always makes sense to call the police. This includes incidents that involve your spouse. Law enforcement officers in Georgia take domestic violence very seriously and can help protect you in dangerous situations. But, when does it make sense to call a lawyer rather than the police?
When to Call 9-11 on Your Spouse
Threats: If your spouse is threatening to harm you and you need immediate assistance, you are completely justified in calling the police. These threats may be verbal, such as your spouse saying he or she is going to kill you  or non-verbal, such as pulling out a weapon and placing it on a table in front of you.
Abuse: Abuse can take many forms, including physical abuse and sexual abuse. Any violence during the marriage should be reported, and your spouse can face serious penalties. An attorney may be able to help you locate resources for domestic violence victims in your community. You may also want to seek help from law enforcement if your spouse is forcing you to engage in nonconsensual sexual acts. Remember, you can be sexually assaulted by your own spouse. The fact that you're married does not negatively affect your legal ability to consent. 
When to Call a Lawyer Instead 
If there is not an immediate threat to your safety or that of another person, you may consider calling a lawyer instead of law enforcement.  Examples include: 
Verbal Arguments that Do Not Involve Threats of Violence
Substance Abuse
Financial Issues
You Need a Restraining Order
Cheating 
While calling the police is the first step if you feel like you're in danger, a family law attorney can help you get a restraining order or move forward with a divorce – potentially preventing further violence in the future.
Where Can I Find a Divorce Lawyer in Georgia? 
Regardless of when or if you call 9-11, it is best to contact an Atlanta divorce lawyer if you want to end your marriage. If you're living in a state of fear for your safety due to the actions or behavior of your spouse, ending the marriage is generally a good idea. Book your consultation with Kaye, Lembeck, Hitt & French today, and you can immediately get started with an effective action plan. We'll help you with virtually every aspect of your divorce, including restraining orders, property division, child custody, and much more. Reach out now.
Sources: 
law.cornell.edu/wex/spousal_privilege
gcfv.georgia.gov/sites/gcfv.georgia.gov/files/related_files/site_page/Prosecutorial%20Protocol%20for%20Family%20Violence.pdf