Tips for Keeping Legal Fees Down During a Divorce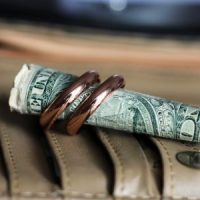 Many Georgia residents are well aware of the economic pressures on families.  Often times people contemplating divorce are concerned about how they will pay legal fees on top of their daily expenses.  It makes sense to keep your legal fees as low as possible during  divorce. The less you spend on your lawyers, the more you and your spouse get to keep at the end of the day. Ensuring financial security in your post-divorce life is very important. But, what are some strategies you can use to lower your legal fees?
Know When You're Being Charged 
The first step is to understand when your lawyer bills you. You might assume that a lawyer doesn't charge for answering a quick email or call, but this just isn't the case. Most lawyers bill you for at least 0.1 of an hour (six minutes) for any contact whatsoever. This means that even if you and your lawyer have a 30-second phone call, you're being billed for the time.
If you're aware of this, you can try to make your communications with your lawyer more efficient . Try "bundling" your emails by including multiple topics in a single message or you can plan to address multiple topics on a single phone call.
Respond Quickly 
Generally speaking, the faster your divorce, the less you'll pay. Because of this, it's best to respond as quickly as possible to your lawyer. Delays can slow your divorce down, causing you to pay more in legal fees.
Do the Math 
Take a step back and figure out whether certain assets are actually worth fighting over. Let's say you and your spouse are arguing over who should get the espresso machine. Even if this item is worth $500, does it really make sense to spend $2,000 in legal fees to take it home? You could save that money, buy yourself another brand new espresso machine, and save $1,500 when you do the math.
Talk with Your Spouse 
Talking with your spouse without any lawyers present won't cost you a dime, and this can be a great way to resolve issues. If you and your spouse can work out your issues outside of the legal process, you'll end up saving a serious amount of dough.
Consider a Collaborative or Mediated Divorce
 On that same note, a collaborative or mediated divorce may help minimize your legal fees. This involves meeting with your spouse outside of court, handling your disputes, and negotiating with help from mediators or divorce attorneys. Unlike a litigated divorce, this process is generally faster, less expensive  and less stressful for the entire family.
Where Can I Find a Qualified, Experienced Divorce Attorney in Georgia? 
If you've been searching for a reliable Atlanta divorce lawyer, consider Kaye, Lembeck, Hitt & French. Over the years, we have guided numerous divorcing spouses in Georgia. Going through a divorce can be stressful and expensive, but there are ways to make your divorce more affordable. Book your consultation today to discuss your options and move forward with confidence.
Sources: 
en.wikipedia.org/wiki/Collaborative_law
pon.harvard.edu/daily/mediation/dispute-resolution-how-mediation-unfolds/