How Long Does a Divorce Take in Georgia?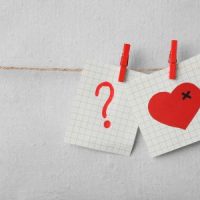 Most spouses want to get their divorces over with as quickly as possible. When the marriage is clearly finished, there's no sense in dragging the process out. It is in everyone's best interests – including the kids – to move on and begin a post-divorce family life. But how long does a divorce actually take in the State of Georgia? Like every other state, the Peach State has its own way of doing things when it comes to divorce. Let's take a look at the time frame you could face:
The Mandatory Waiting Period in Georgia 
The first thing you need to consider is the mandatory waiting period in Georgia. The waiting period varies depending on the state. In Georgia, the waiting period is 30 days after the other party is served regardless of whether you have an agreement. This means that even if you move forward with your divorce in the most efficient way imaginable, you'll still have to wait about a month before the process is finalized.
While this might seem disappointing, it's important to note that many states have much longer waiting periods. For example, North Carolina requires spouses to be separated for 12 months before they can even file for divorce. By comparison, Georgia allows spouses to finalize this process relatively quickly.
Your Realistic Wait Time
 With that being said, finalizing your divorce within just 30 days is unrealistic. A much more reasonable goal is anywhere from 2 months to 1 year. But why is this the case, especially if the waiting period is just 30 days? Here's the thing: There is much more to consider than the waiting period. You also need to negotiate with your spouse, file documents with the court, potentially go to trial, and much more. The process of finding a qualified divorce lawyer in the first place can take longer than expected, especially if you meet with several people to find the right fit.
Although it might be tempting to race to the finish line, you should take your time when it comes to these tasks and make sure everything is done correctly. Choosing a divorce lawyer at random simply because you want to finish your divorce quickly is not an effective strategy.
Choosing a Quicker Divorce 
The speed of your divorce also depends on the specific type of divorce that you choose. An uncontested divorce is one in which both spouses agree on everything. There are no disputes that need to be resolved in court, so no divorce trial is necessary. This is typically the best choice for spouses who want to resolve their divorces quickly, but it only works if you and your spouse are on the same page. A qualified divorce lawyer can help you negotiate with your spouse behind closed doors, ensuring that all disputes are handled in private without the need for a trial.
Where Can I Find a Qualified Divorce Attorney in Georgia? 
If you've been searching for a qualified, experienced Atlanta divorce attorney, look no further than Kaye, Lembeck, Hitt & French. We know that most spouses want to resolve their divorces as quickly as possible. The best way to pursue an expedited divorce is to work with legitimate legal professionals. Book your consultation today, and we can immediately get started on an effective action plan – ensuring your divorce goes as quickly and as smoothly as possible.
Source:
 forbes.com/advisor/legal/divorce/georgia-divorce/