Can Child Support Include College Tuition In Georgia?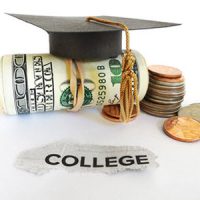 Many parents in Georgia dream of sending their children to college. But with rising tuition costs, it often feels like this dream is moving further and further out of reach. This may be especially true for divorced parents, who may be struggling with serious financial limitations after their marriages come to an end. There are a number of funding options for students and families who cannot afford to pay these high tuition costs – including student loans. But what if you could use your child support to pay for your child's college tuition? Is that even possible in Georgia? Let's find out:
Child Support Does Not Normally Cover College Tuition in Georgia 
The first thing you need to know is that under the current law, college tuition is not included in child support in Georgia. Why? There are a number of reasons. First of all, child support ends when a child becomes an adult. In the United States, this occurs at the age of 18. Since almost all children attend college after they turn 18, this means that their child support payments will end before their first day of post-secondary classes.
But what if your child attends college before the age of 18? This is certainly possible – especially for particularly gifted children or those who skip a grade. Unfortunately, your child still wouldn't have their tuition covered by child support. This is because child support also ends when your child graduates high school. Essentially, the rule is that child support ends when your child graduates from high school or turns 18 – whatever comes first.
Creating Your Own Child Support Plan 
Of course, it's possible to create your own agreement with your ex regarding college tuition. You can do this through negotiations or mediation behind closed doors – outside of the courtroom. Essentially, you and your spouse can create a legal agreement that states how college tuition should be paid. The contract would be legally enforceable, and it would supplement your existing child support plan. Both spouses would need to agree to engage in this negotiation process, however. If one spouse wanted to resolve disputes with a trial, the other spouse would have no choice but to acquiesce.
That being said, most spouses do in fact choose a collaborative or mediated divorce instead of a litigated divorce – particularly if saving money is a priority. These negotiations are cheaper, more private, and quicker than going to trial. While there's no guarantee that your spouse will agree to include tuition in their child support, the mediation process is really the only way to make it happen.
Where Can I Find a Qualified, Experienced Family Law Attorney in Georgia? 
If you've been searching for a qualified, experienced Atlanta family law attorney, look no further than Kaye, Lembeck, Hitt & French. We know that there are many things to keep in mind when you're dealing with child support and all of the various expenses your student may incur during their educational journey. There are many steps you can take to ensure the best possible outcomes for your child. Get in touch, book a consultation, and get started with an effective child support plan today.
Sources: 
familylifemagazines.com/magazines/canton/canton-note/what-rising-tuition-costs-mean-for-you#:~:text=In%20April%2C%20the%20Board%20of,undergraduate%2C%20in%2Dstate%20students.
ajc.com/education/regents-vote-not-to-raise-tuition-fees-for-most-georgia-universities/7SFY5BB3ZJCFZCWCTOQEXLX5LI/