When Do Judges Challenge Child Custody and Support Agreements?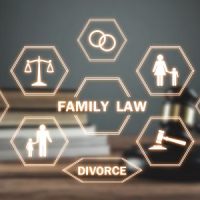 Spouses often choose mediation when approaching difficult divorce-related issues such as child support and custody. Mediation offers many advantages, such as allowing parents to resolve their differences and come to agreements in a cost-effective and expedited manner. Although mediated child custody agreements are certainly possible, there is no guarantee that the family courts will accept them. So why might a judge challenge or invalidate one of these mediated agreements?
Agreements Were Signed Under Duress 
If an agreement is signed under duress, it may not be valid. If either parent comes forward with a claim that they were under duress before signing the agreement, the court may consider the evidence and potentially invalidate the agreement. If you believe that you signed an agreement under duress, you have every right to level these accusations at your former spouse. On the other hand, if you are similarly accused by your former spouse, you also have the right to show that there was no duress.
 There Was Misrepresentation 
Your agreements may also be challenged in court if there was some kind of misrepresentation. For example, one party may have represented certain facts in a fraudulent or misleading manner. One spouse might have provided income documents that show much lower earnings than what they actually earned, or perhaps they concealed certain inheritance funds. In such scenarios, the agreement may be challenged or invalidated by the court.
 The Agreements Go Against the Child's Best Interests 
Perhaps most notably, agreements pertaining to children may be invalidated if they go against the children's best interests. There are many potential factors that Georgia family courts consider when determining a child's best interests. These factors may include, but are not limited to:
Each parent's knowledge and familiarity of the child and the child's needs;
Any past instances of domestic abuse;
Substance abuse committed by either parent;
Mental health issues associated with either parent; or
The ability of each parent to care and provide for their child.
The logic is that the agreement becomes "unconscionable" if it puts the child in a situation of danger, neglect, or compromised mental health. These factors are put in place to prevent issues of child abuse and seek to best promote the child's welfare and happiness.
Where Can I Find a Qualified, Experienced Family Law Attorney in Georgia? 
If you've been searching for a qualified, experienced Atlanta family law attorney, look no further than Kaye, Lembeck, Hitt & French. Over the years, we have helped numerous parents navigate the complex process of creating custody and child support agreements. We have experience with mediation, and we can help you avoid mistakes that may lead to your agreements being invalidated in court. In addition, we can help you appeal or modify court orders if you are currently experiencing legal issues with your existing custody or support agreements. Book your consultation today to get started.
Source: 
womenslaw.org/laws/ga/statutes/19-9-3-custody-child-best-interest-child-factors-finds-fact-review-retention