How to Deal with an Unexpected Divorce in Georgia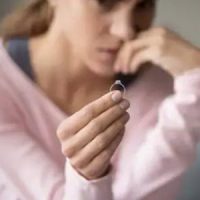 When some marriages end, spouses see it coming from a mile away. In other situations, divorce can appear completely out of the blue. The latter situation can pose various issues for divorcing spouses, as they may suddenly find themselves scrambling to find a lawyer, assess the value of their assets, determine an appropriate parenting plan if they have children, and formulate effective strategies for moving their divorce forward. There are a number of steps you can take if you suddenly find yourself dealing with an unexpected divorce in Georgia.
Get in Touch with an Attorney 
The first and most obvious step is to get in touch with an attorney. If you have been served divorce papers, you should immediately provide these documents to an attorney who can help you determine the appropriate next steps to respond the divorce filing you received.
 Assess Your Financial Situation 
Another important step is to assess your financial situation. This is especially important when dealing with an unexpected divorce, as your spouse likely had time to consider various financial strategies in anticipation of filing for divorce. During this process, be on the lookout for any concealed assets and review your financial account records for any abnormalities. Take an inventory of your own assets and consider creating a separate bank account or line of credit. Your attorney may encourage you to hire a financial expert to help you assess your financial situation in detail.
 Consider Any Allegations Made Against You 
Georgia allows for fault-based divorces. When your spouse files for divorce against you, they might make certain allegations of marital misconduct. Common "grounds for divorce" include domestic violence, substance abuse, adultery, and mental health issues. Take careful note of these allegations and work with your attorney to determine the best response.
Prioritize Mental Health – Including Your Children 
Finally, you should prioritize your mental health as you react to this unexpected and shocking situation. Although it might feel tempting to work quickly and develop a legal strategy as soon as possible, you should also take the time to fully process this situation and engage in self-care. In addition, consider the mental health of your children. The good news is that a lawyer can handle much of the divorce process while you heal and consider your options.
 Where Can I Find a Divorce Attorney in Georgia? 
Although this situation might be unexpected, you can take action quickly and decisively by simply getting in touch with a qualified Atlanta divorce attorney. Choose Kaye, Lembeck, Hitt & French to immediately get started with an effective action plan. During your consultation, you can discuss various strategies and take your first steps toward positive results. Reach out today.
Sources: 
thestar.com/life/relationships/a-sudden-unexpected-divorce-can-turn-lives-upside-down-ask-ellie/article_bd720c69-f8fe-51b2-a8a0-77d88cf5b46e.html
apracticalwedding.com/unexpected-divorce/