Can I Get Charged with Contempt of Court During a Georgia Divorce?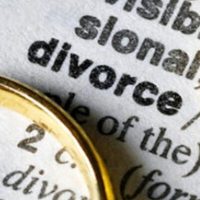 If you are going through a divorce, the process will occur in the civil courts. In other words, it is not a criminal case. However, there are still some situations in which spouses may face legitimate criminal charges for their behavior during the divorce process. One of the most obvious charges in this context is "contempt of court." But what exactly is contempt of court, and when might you face this charge during a divorce?
Extent of Contempt Power in Georgia 
Georgia Code § 15-1-4 states that the courts may inflict "summary punishment for contempt of court" under several specific circumstances, including, but not limited to
Misbehavior in the courtroom in a manner that obstructs justice; and
Disobedience of any "lawful writ, process, order, rule, decree, or command."
In other words, contempt of court essentially equates to disobeying the court – either by misbehaving in the courtroom or refusing to follow directions. Under this code section, you may be sentenced to a "term of confinement" if the court finds you are in contempt of court. This period is usually about 20 days at the very most, but it could last indefinitely. Fines may also apply, and you may have to pay the other side's attorney fees.
Violating a Restraining Order 
During the divorce, one spouse or romantic partner might be served with a restraining order. A restraining order prevents the spouse or romantic partner from coming into contact with someone who allegedly suffered abuse or violence at the spouse's or romantic partner's hands.  In the context of a divorce, the victim is usually their soon-to-be ex-spouse. Violating this court order goes beyond simple contempt of court and  is considered a much more serious offense. Violating a restraining order before, during, or after your divorce could lead to incarceration.
 Failing to Pay Child Support or Alimony 
Parties may also be charged with contempt of court if they fail to pay child support or alimony. Although the court has many methods to encourage compliance with these payments, incarceration is possible as a last resort. Georgia law specifically states that guilty parties may be confined for failing to pay child support or alimony.
 Interfering with the Legal Process
 Finally, you may be charged with contempt of court if you interfere with the legal process of a divorce or impede the progress of the court in any way. This might include refusing to listen to a judge, interrupting court proceedings, or generally not following the rules. This type of contempt is often illustrated in TV shows and films, with judges threatening these charges if an individual does not cease his or her emotional outbursts.
 Where Can I Find a Qualified, Experienced Divorce Attorney in Georgia? 
If you're going through a divorce in Georgia, you can benefit from working alongside a qualified divorce attorney. Among other things, our Atlanta divorce lawyers can help you avoid issues such as being charged with contempt of court. Choose Kaye, Lembeck, Hitt & French, and you can avoid many preventable issues with your divorce. Book your consultation today to get started with an effective action plan.
Sources: 
casetext.com/statute/code-of-georgia/title-15-courts/chapter-1-general-provisions/section-15-1-4-extent-of-contempt-power#:~:text=Section%2015%2D1%2D4%20%2D%20Extent%20of%20contempt%20power%20(,obstruct%20the%20administration%20of%20justice%3B
casetext.com/statute/code-of-georgia/title-16-crimes-and-offenses/chapter-5-crimes-against-the-person/article-7-stalking/section-16-5-95-offense-of-violating-family-violence-order-penalty