What Kind of Training Will My Mediator Bring to the Negotiating Table?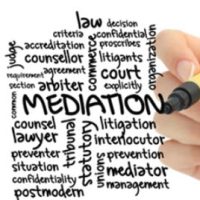 It always makes sense to work with well-trained, qualified individuals when pursuing a divorce in Georgia. Many spouses choose to work with mediators, and they may be wondering what kind of training these individuals receive before assisting with negotiations. While there is no universal answer to this question, there are certain standards and qualifications that many mediators bring to the table.
Georgia's Requirements for Divorce Mediators 
Unlike many other states, Georgia has no official certification requirements for mediators. However, mediators must still register with the Georgia Office of Dispute Resolution and complete certain trainings before assisting with any court-related issues – including divorces. This office has a publicly-available registry of mediators who have met requirements set forth by the Supreme Court, which means that you can check this registry to find out whether the mediator you have chosen passes certain standards.
In order to register successfully, mediators must fulfill a number of requirements. These requirements include:
At least 28 hours of mediator training courses
Additional hours served as "observers" of mediations
Practicum hours
Note that the specific requirements may differ depending on what kind of mediation the applicant is planning to do. Categories such as general civil mediation, and neutral evaluation are different compared to "domestic relations mediation." The latter category deals with divorces, while the former two do not.
What Does Mediation Training Look Like in Georgia? 
Generally speaking, mediation training in Georgia starts with lessons on general civil mediation. With this basic foundational concept learned, students then move on to the more specific subject of domestic relations mediation. Some mediators also go on to complete additional, specialized training on the subject of domestic violence mediation.
General civil mediation training involves a 28-hour course, as well as the observation of 5 civil mediation sessions. Domestic relations mediation involves a 42-hour course and additional mediation practicum. A bachelor's degree may also be required to pass this training course.
Mediators Are Often Divorce Lawyers 
It is worth mentioning that many mediators are also fully-qualified divorce lawyers. Mediators who hold this dual role may have years or decades of experience with divorce-related legal issues, giving them unique insights during the negotiation process. In addition, they will have passed the state bar, and they will have earned a legal degree at an accredited university. Furthermore, almost all lawyers have additional undergraduate degrees prior to entering law school. These represent important qualifications as a whole.
Where Can I Find a Qualified Divorce Attorney in Georgia? 
If you've been searching for a qualified, experienced Atlanta divorce attorney, look no further than Kaye, Lembeck, Hitt & French. Over the years, we have helped numerous spouses with their divorces, and we know that mediation is often a popular choice. Along with a range of other divorce-related legal services, we can also assist with mediation. To learn more about our qualifications and experience, be sure to get in touch today. Book a consultation now to get started.
Sources: 
godr.org/become-a-neutral-complete-training-requirements/complete-training-requirements/
onlinemasteroflegalstudies.com/career-guides/become-a-mediator/court-certified-mediation-requirements-by-state/#georgia