Partner Brooke M. French Re-Elected To The Atlanta Bar Association Board Of Directors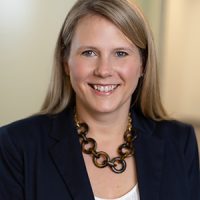 In a contested election, Partner Brooke M. French was re-elected to the Atlanta Bar Association Board of Directors as an At-Large Member for a second two-year term. She was elected to one of three At-Large positions from a field of nine candidates. Brooke's first term ran from 2020-2022.  Kaye, Lembeck, Hitt & French is incredibly proud of Brooke and her involvement in the Atlanta Bar.
Click here for more information.