How To Find The Right Family Law Attorney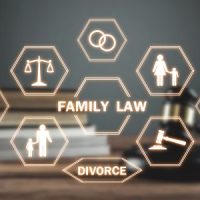 When you are going through any kind of legal issue involving family issues, it is critical to have an experienced and compassionate Atlanta family law attorney on your side. Yet selecting the right family law attorney to handle your case can seem like a daunting task, particularly when you have never hired a family lawyer in the past. Whether you are planning to file for divorce, anticipating a difficult child custody case, you need assistance with a protective order or establishing paternity, or you just want to get an education as to what your rights may be should you decide to move forward with an action in the future, it is important to have the right lawyer handling your case. The following tips can help you find the best family law attorney to handle your case.
Do Research 
You should start your search for a family lawyer by doing your research. You can find attorneys in your area through online searches, and you can learn more about firms by seeking information on reliable sites like Avvo, and by researching any disciplinary records associated with the attorneys at the firm. You can also look at online reviews of a particular attorney or firm. While online reviews will only provide a small portion of information from previous clients, it can be helpful to see how other people have experienced a firm.
Schedule a Consultation 
Once you have found one or more attorneys who practice in your area and have handled cases arising out of Georgia family law, you should schedule a consultation. You will not know until you meet with a lawyer in a consultation whether that attorney is the right person for you to handle your case. Before a consultation, you should prepare a list of questions you have to help you find the best attorney for your case.
Ask Questions 
Prior to your consultation, think of the questions that are important to you to ask your potential lawyer, such as:
What cases have you handled that are similar to mine?
Do you have testimonials from previous clients?
How long have you been handling family law cases in Georgia?
How will we communicate with one another during my case (e.g., telephone, email, text, zoom, in-person)?
How does billing and payment work?
What should I expect during my case, and how will the process work?
Trust Yourself 
Finally, you should trust yourself and your sense of an attorney during a consultation. It is important to work with an attorney with whom you feel comfortable during your case.
Contact Our Atlanta Family Law Attorneys Today 
No matter what type of family law matter you are facing, it is essential to have the best attorney for your case on your side. There are many different family law firms in the Atlanta area, and it is important to find an attorney with experience handling cases like yours who has a record of success. One of our dedicated Kaye, Lembeck, Hitt and French family law attorneys is here to speak with you about your case today. We have years of experience serving individuals and families in Georgia, and we can provide you with more information about Georgia family law and approaches to cases like your own. Contact Kaye, Lembeck, Hitt & French today.