Who Gets To Make Decisions For A Child If The Parents Have Shared Legal Custody?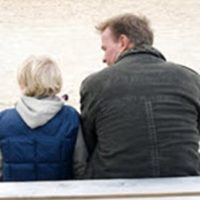 Today, many parents are concerned about making the right decisions for their child when it comes to things like education, extracurricular activities, religion and medical treatment. But who makes decisions for your child when you share custody with your ex? This is a common question, and it can become complicated very quickly.
Legal Custody Explained 
In Georgia, parents can have joint legal custody or sole legal custody of a child.  The overwhelming majority of divorced parents in Georgia share joint legal custody of their child(ren) with their ex spouse.  If you and your ex share joint legal custody of your child, it means that you both will have access to information regarding your child, such as medical records and school records.  Parents who share joint legal custody are typically required to consult with each other and make a good faith effort to come to an agreement on major decisions with respect to the child's education, religion, extracurricular activities and non-emergency medical care.   However, if parents cannot agree, one parent is designated the "tie-breaker" and will be permitted to make the final decision on behalf of the child.
Where Can I Find a Qualified, Experienced Family Law Attorney in Georgia?
If need help with a legal custody issue, it is important to consult with a qualified Atlanta family law attorney, like the attorneys at Kaye, Lembeck, Hitt & French. Over the years, we have helped numerous parents fight for legal and physical custody rights to their children.  Book your consultation today and get started with an effective action plan.
Sources: 
law.justia.com/codes/georgia/2010/title-19/chapter-9/article-1/19-9-1
law.justia.com/codes/georgia/2010/title-19/chapter-9/article-1/19-9-3