How Quick Is A Georgia Divorce?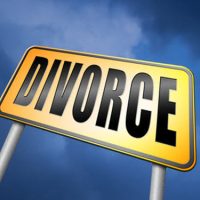 When many spouses divorce in Georgia, their goal is to resolve the legal process as quickly as possible. This is understandable, especially if spouses were struggling with difficult marriages – perhaps involving misconduct, abuse, and other problems. But how long will your divorce take in Georgia? What is the quickest possible divorce? How do you make this process even quicker than normal? These are all common questions, and while each divorce is unique, there are some universal facts that you need to be aware of:
The Mandatory Waiting Period
 In Georgia, there is a mandatory waiting period for all divorcing spouses. An uncontested divorce can be granted any time at least 31 days after service. This has nothing to do with court backlogs, and there's really nothing you can do to get around it. Also known as a "cooling-off" period, this process forces spouses to think matters through and consider whether they really want to get divorced. While this might seem like a bit of a headache, you should remember that other states may have much longer waiting periods. For example, North Carolina's waiting period is 12 months.
How to Get a Fast Divorce 
The fastest way to get divorced in Georgia is to pursue a no-fault, uncontested divorce. This means that you move forward with your divorce without blaming either spouse for causing the separation. You also need to resolve all disputes with your spouse outside of court. This is quite easy if you're approaching an amicable divorce. In fact, you can work out all of your differences during waiting period outside of court and then ask the court to enter your divorce 31 days after service – perhaps with the help of a mediator or your respective divorce lawyers. This means that once your waiting period expires, all you need to do is bring your separation agreement before a judge in a hearing. It's also possible for your divorce to be entered without a hearing by filing a motion after the waiting period. With all that said, the fastest possible divorce in Georgia is probably about 45 days.
Speed Isn't Always Advisable 
If your goal is to get your divorce over with as quickly as possible, that's fine. But you also need to be aware of the sacrifices you might be forced to make in the name of expediency. It helps to think things through, and you may benefit more from spending a little more time on negotiations, property division, creating an effective child custody plan, and so on. While you should always avoid a long, drawn-out divorce whenever possible, there's also no sense in rushing through this process without striving for positive results.
Where Can I Find a Divorce Attorney in Georgia? 
If you've been searching for an Atlanta divorce attorney, look no further than Kaye, Lembeck, Hitt & French. Over the years, we have helped numerous divorcing spouses resolve their separations quickly and efficiently. We know how important it is for you to get on with your life after this turbulent period. While rushing through a divorce might not be the best possible option, there are many ways in which you can speed up the process without sacrificing positive results. Book your consultation today to get started right away.
Sources: 
georgia.gov/file-divorce
womenslaw.org/laws/ga/divorce