Property Division Steps In A Divorce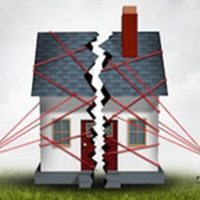 Anyone who is planning to get divorced in Georgia should understand how property division works, and should know that Georgia is an equitable distribution state for purposes of property division. What this means is that all assets and liabilities must be disclosed and classified as either marital or separate; must be accounted for, and it will need to be classified to determine if it is divisible. Any marital property will be distributed between the spouses equitably, or fairly, while separate property will not typically be subject to division and will typically be the property of the spouse who owns it. Our Atlanta divorce attorneys can speak with you today about any questions you have concerning property division in a Georgia divorce. In the meantime, the following are the general steps in the property division process.
All Property Must Be Disclosed 
In a divorce, both spouses must disclose all property, including any assets and debts.  For the court to accurately classify and distribute property appropriately, the court must know about all assets and debts.
If either spouse has concerns that the other spouse has attempted to hide or conceal property, it will be critical to take additional steps to ensure that all assets and debts are properly disclosed. When there are questions about hidden or concealed property, it may be necessary to work with a forensic accountant, an investigator or some other professionals to locate those assets.
Property Must Be Classified as Separate Property or Marital Property 
Next, all property must be classified as separate property or marital property. Typically, only marital property will be divided. Generally speaking, marital property includes any asset or debt acquired during the marriage, but there are exceptions. Indeed, some property acquired by either spouse during the marriage could be separate property.
Georgia case law clarifies that separate property is any property that was acquired by one of the spouses prior to the date of the marriage, or during the marriage through an inheritance or a gift from a non-party. Any assets that are acquired during the marriage by one of the spouses typically remains separate property. Finally, property can be excluded from equitable division through an enforceable premarital or prenuptial agreement.
Marital Property Must Be Valued 
All marital property must be valued or appraised (if necessary) so that an equitable distribution of assets and debts can occur. If the parties agree to the value of an assets it is usually not necessary to employ the services of another person to value it. But if the parties are unable to agree on the value, then the parties often employ the services of an appraiser to value the asset. Another option is to leave the asset unvalued and determine that the parties will sell the asset and split the proceeds – that is not without difficult, however, because the parties must determine a listing price.
Marital Property Will Be Distributed Equitably Between the Spouses 
Courts will consider a wide variety of factors in determining what an equitable distribution of property is based on the particular facts of the case. To be clear, equitable distribution is done on a case-by-case basis, with the court evaluating the circumstances of the specific spouses and various facts of the marriage, such as the parties' contributions to the marriage and household, the length of the marriage, each parties' education, earning potential and employment status, each parties' separate assets, and each parties' behavior during the marriage.
Contact an Atlanta Property Division Lawyer Today 
Whether you have questions about property division in a Georgia divorce, need assistance locating hidden or concealed assets in your divorce case, or need legal representation, an experienced lawyer at our firm can assist you. Do not hesitate to contact an Atlanta property division attorney at Kaye, Lembeck, Hitt & French for more information about the services we provide.
Sources:
law.justia.com/codes/georgia/2010/title-19/chapter-5
casetext.com/case/payson-v-payson