How To Handle An Inheritance In An Atlanta Divorce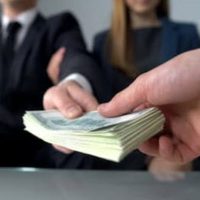 If you receive an inheritance prior to or during your marriage, how will it be handled in your divorce case? Do you need to take any steps to protect your inheritance in your divorce case? The following information clarifies how to handle an inheritance in an Atlanta divorce.
Disclose Any Property You Have Inherited 
In your divorce case, you will need to disclose any assets you alone have inherited – meaning you, not you and your spouse, have inherited. In most circumstances, inherited assets will ultimately be classified as separate property and will not be divisible in a Georgia divorce case so long as they are maintained separately from other marital assets. It is imperative to disclose them and the person claiming said assets so  the court can determine whether they are, indeed, separate property.
Determine if the Inheritance is Separate or Marital Property 
Next, it will be critical to determine whether the inheritance is separate property or marital property. Typically, assets inherited by one of the spouses during the marriage will be classified as separate property. Although most assets acquired during a marriage will be divisible as marital property, inheritances and gifts from  non-parties are important exceptions. Your inheritance is only likely to be classified as marital property and divided in your divorce if it was expressly left to you and to your spouse (even by one of your relatives), or if the property was commingled.
Consider Whether Commingling Has Occurred 
Commingling describes a situation in which separate property and marital property have become mixed. With an inheritance, there are multiple ways in which the property could have become commingled. For example, if one spouse inherited a vacation home during the marriage, both spouses might have put earnings (i.e., marital assets) into fixing up and maintaining the property. Or, for example, if one spouse inherited a sum of money during the marriage, that spouse deposited the money into a joint account.  If you want to be sure to protect your inheritance, keep the property in your name solely and do not mix it with marital assets.
Consider the Burden of Proof
The person who wants the property to be designated as separate property has the burden of proof. That means he or she has the obligation to provide the evidence or proof to support his or her argument. Evidence can be bank statements, the will of the deceased person, the title of the property, etc. If you are arguing against the existence of the separate property, you are trying to show that commingling has occurred and will need to have evidence to support your position.
Seek Advice from a Divorce Attorney in Atlanta 
Inheritances can be complex assets, and they can pose a variety of issues in a divorce. In particular, when inheritances have characteristics of both separate and marital property, it becomes essential to have an experienced lawyer on your side to ensure that the inheritance is properly classified and valued. You should get in touch with one of the experienced Atlanta divorce lawyers at Kaye, Lembeck, Hitt & French if you have any questions about property division in your divorce.