How To Serve Divorce Papers In Georgia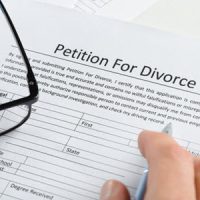 If you are planning to file for divorce, it is important for you to know that you will need to have your spouse served with a copy of the divorce papers. Serving your spouse means that your spouse will receive the divorce papers officially putting your spouse on notice that they have been sued for divorce and providing your spouse with the opportunity to file an answer.  Service is necessary for the divorce case to move forward. The process of serving your spouse is known as "service of process," and it must be done in any divorce case in Georgia. Your spouse must receive the papers so that they know about the divorce and so that they have an opportunity to respond and to participate in the divorce case.
How can you serve your spouse after you have filed for divorce? Once you file your petition for divorce, you will need to determine the method you will use for service of process. There are a few different options you can choose from, and you should discuss those options with an Atlanta divorce lawyer.
Acknowledgement of Service
 The "easiest and least expensive method of service" is an Acknowledgement of Service. When you serve your spouse through this method, your spouse agrees to accept a copy of the divorce papers given to them by you or your attorney and to sign an Acknowledgement of Service form before a notary public who then notarizes that form. Then, either party can file this Acknowledgment of Service form with the clerk of Court. With a filed Acknowledgement of Service, the court will have evidence that your spouse has been served, and you will not need to take any additional steps to serve your spouse.
Personal Service by Sheriff 
In cases where your spouse will not sign the Acknowledgement of Service form, you will have to consider a personal service option. The first personal service option is to have the sheriff serve your spouse. For personal service by the sheriff, you will need to know your spouse's home or work address.
Personal Service by a Private Process Server 
Your other option for personal service is service by private process server. Again, you will need to know your spouse's current home or work address. It is also helpful to know your spouse's general schedule and have a photo of them ready to send to the process server.
Personal Service by a "Second Original" 
Personal service by a "second original" is a type of personal service in which a sheriff (usually) in another county or state serves your spouse. This type of service may be necessary if your spouse lives in another county or another state, and you will need to know your spouse's work or home address.
Service by Publication 
When you do not know your spouse's current home or work address, then you may be able to serve your spouse through publication. You will usually need to be able to demonstrate to the Court that you have made a diligent effort to locate your spouse and attempted service by another method first or that after a diligent effort to locate your spouse,  you still have no knowledge of their whereabouts and no way to contact them.
Contact an Atlanta Divorce Attorney for More Information
 After you have filed a divorce petition, you should seek advice from an experienced attorney about how to serve your spouse. The dedicated Atlanta divorce lawyers at Kaye, Lembeck, Hitt & French can provide you with more information about service of process, acceptable methods for your Atlanta divorce case, and the benefits and limitations of each option.
Source:
fultoncourt.org/family/family-service.php