How To Prepare For Your Child Custody Case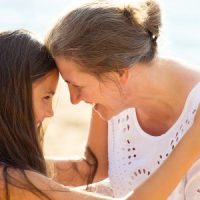 Getting ready for a child custody case in Georgia can be complicated, and it is important to do everything you can to prepare for your case. Whether your child custody case will be part of a divorce or you will be going through a child custody case with someone to whom you are not married, you should consider the following steps as you prepare for a custody case.
Know How Georgia's Child Custody Laws Work 
Whenever you are preparing for a family law matter in Georgia, it is critical to understand how state laws pertain to the legal issue you are facing. Accordingly, you should educate yourself about Georgia's child custody laws and how they work. Under Georgia law, there is no presumption for custody in favor of a one parent over another, and the court will take into account a wide range of factors when determining what kind of child custody arrangement is in the best interests of the child.
In Georgia, there are two aspects of custody – legal custody and physical custody. Legal custody refers to making decisions for the child and physical custody refers to where and when the child spend time.
Understand the "Best Interests" Factors and How They Might Apply to Your Case 
In deciding what kind of child custody arrangement is in the best interests of the child, the court will look to a list of statutory factors, which can be found at O.C.G.A. §19-9-3. It is helpful to your case to review and understand how these factors might affect your case. Some examples of the factors found in O.C.G.A. §19-9-3 are:
Love, affection, bonding, and emotional ties existing between each parent and the child;
Each parent's knowledge and familiarity of the child and the child's needs;
Home environment of each parent considering the promotion of nurturance and safety of the child rather than superficial or material factors;
Mental and physical health of each parent;
Each parent's involvement, or lack thereof, in the child's educational, social, and extracurricular activities; and
Each parent's employment schedule and the related flexibility or limitations, if any, of a parent to care for the child.
There are many more factors listed in the statute, and the court can consider any or all of them, as well as any other relevant evidence.
Avoid Any Actions That Could Affect Your Case 
Taking into account the "best interests" criteria, it is critical to avoid any actions that could negatively impact your ability to be granted legal or physical custody. Ensure that you are maintaining a healthy and strong relationship with your child, and avoid being the cause of any unnecessary conflict with the other parent. Focus on your child's needs rather than your wants. Make decisions that are best for your children even if those decisions may temporarily inconvenience you.
Contact Our Atlanta Child Custody Attorneys Today 
If you have a child custody case, reach out to one of the experienced Atlanta child custody lawyers at Kaye, Lembeck, Hitt & French. The attorneys at our firm can prepare  you for your custody case..
Source:
law.justia.com/codes/georgia/2020/title-19/chapter-9/article-1/section-19-9-3/#:~:text=The%20best%20interests%20of%20the%20child%20standard%20shall%20be%20controlling,the%20custody%20of%20that%20child