How To Find The Right Child Custody Lawyer For My Case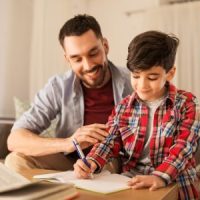 Child custody cases are complex, and they are often very emotional for all parties involved. When you are anticipating a child custody case in Georgia, it is essential to find the right lawyer to handle your case and to help you through this complicated process. It will be important to hire a lawyer with experience handling child custody cases in Georgia, as well as to find an attorney whose approach is appropriate for your circumstances. To find the right child custody attorney for you, consider the following tips from our Atlanta child custody attorneys.
Seek References 
When you are beginning your search for a child custody lawyer, it is usually helpful to ask for references from trustworthy people or entities. For example, you might ask a friend or family member who has gone through a child custody case and has been happy with their legal representation. Co-workers, or other people in your life, also may be able to provide helpful references. You can also consider Super Lawyers and other online services that provide information about top-rated attorneys in specific areas of the law.
Schedule a Consultation 
After you identify one or more attorneys or firms that may be able to represent you in your child custody case, it is critical to schedule a consultation and to ask questions during the consultation. During your consultation, you will want to get a sense of the lawyer's approach to child custody cases, and to learn more about how you will communicate with the attorney during your case. You should feel comfortable asking any questions you have during the consultation, including questions about the attorney's experience handling custody cases under Georgia law, successful representation and past cases, payment and costs, and any other matters that may be important to you.
In your consultation, you should also feel comfortable learning more about how the attorney will approach your case, and what types of options you may have for dealing with any child custody matters that have already arisen or that may arise during your case. The best lawyers will never promise you a specific outcome, but rather will be honest about potential outcomes and what you can do to prepare for your case.
Learn About the Attorney's Background 
Finally, do your background research on the lawyer you are thinking about hiring for your child custody case. You can find information about the attorney's background through the State Bar of Georgia, which provides details about all lawyers who are licensed to practice in the state.
Contact an Atlanta Child Custody Attorney
 Finding the right attorney to handle your case is one of the most important parts of any child custody case. The best lawyers will be able to advise you about your rights and responsibilities under Georgia law, will be able to tailor their approach to meet the facts of your case, and will be open and honest with you about potential outcomes. You should get in touch with one of the experienced Atlanta child custody lawyers at Kaye, Lembeck, Hitt & French today for more information.
Sources:
superlawyers.com/
law.justia.com/codes/georgia/2020/title-19/chapter-9/
gabar.org/membership/membersearch.cfm