Divorce And Estate Planning: Steps You Should Take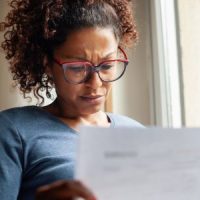 While estate planning itself is something you should discuss with a lawyer who can assist you with various aspects of estate planning, there are a wide variety of estate planning matters that will need to be handled once you decide to file for divorce in Atlanta. Many of these issues can be handled during your divorce case or shortly after your divorce is finalized. It will be important to speak with a lawyer about the specific actions you should take given your particular circumstances, but in the meantime, the following are key steps you should consider in connection with your divorce, according to an article in Forbes.
Determine Whether There are Estate Planning Limitations Based On Your Premarital Agreement 
If you entered into a premarital agreement (also known as a prenuptial agreement), you and your spouse might have reached an agreement concerning certain financial issues related to your will or an existing trust, or to other assets that your spouse is supposed to receive in the event of your death. In most cases, the terms of your premarital agreement are binding, and you cannot change the terms of the agreement because you are getting divorced and want to shift your estate plan. You should have your lawyer analyze your premarital agreement to determine whether there are estate planning limitations—meaning limitations to the changes you can make—based on the language of your premarital agreement.
Change Your Durable Power of Attorney for Health Care 
Under Georgia law, residents can create advance directives in which they clarify decisions about their health care in the event of incapacitation and name a person to serve as a proxy through a durable power of attorney for health care. In the durable power of attorney for health care, most spouses will name the other spouse as the person who can make health care decisions on their behalf in the event of incapacitation. If you are getting divorced, you will likely want to change this document so that a person other than your ex-spouse is the one who will be able to make health care decisions for you if you are unable to make those decisions yourself.
Revise Other Powers of Attorney
In some cases, spouses will also have powers of attorney documents that name another person to handle financial affairs and related matters. If your spouse is named as an agent through any power of attorney, you will likely want to revise the document and name a new person you trust.
Update Your Beneficiaries 
Many types of assets are passed to a person named as a beneficiary, such as life insurance benefits and other accounts. Unless you must leave your spouse as a beneficiary because you share minor children, you will likely want to name a new beneficiary given that you are getting divorce.
Change Your Will and Trust 
Similar to beneficiaries named on accounts, you will likely want to change the recipient of any assets identified through a will or in a trust from your ex-spouse to another party unless you share minor children and want to ensure that your ex-spouse will have certain benefits to care for your kids.
Contact a Divorce Lawyer in Atlanta 
If you have questions about divorce and your estate plan, you should seek advice from one of the experienced Atlanta divorce attorneys at Kaye, Lembeck, Hitt & French for more information.
Sources:
forbes.com/sites/christinefletcher/2018/06/19/8-estate-planning-moves-if-you-are-getting-divorced/?sh=704221536419
aging.georgia.gov/get-advance-directives