When Does Alimony End In Georgia?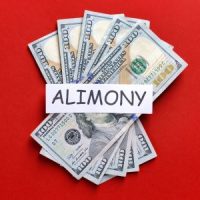 Many spouses rely heavily on alimony payments after a divorce. One study suggests that women are more likely to feel a sense of financial satisfaction after divorce compared to men. Another study suggests that women are more likely to experience financial issues after divorce. Whatever the case may be, alimony payments are both a source of contention and financial support after divorce. Whether you stand to receive these payments or distribute them out of your own pocket, you might be wondering when alimony ends in Georgia. Here's what you need to know:
When Most Alimony Ends 
Like other states, Georgia is starting to move away from permanent alimony – recognizing that it represents an unfair financial burden for paying spouses. Because of this, most alimony eventually stops. The rule of the thumb is that for every three years of marriage, you can expect to pay (or receive) alimony for a single year. So if a marriage lasted 21 years, alimony would end 7 years after the divorce.
What Happens When a Spouse Remarries? 
If the receiving spouse remarries or begins to live with another partner, alimony could end early. This is especially true if the receiving spouse becomes financially dependent on their new partner or spouse. For example, they might move into their new partner's home. Perhaps they will begin paying their share of their rent, or maybe their new partner will cover the entirety of their living costs. Whatever the case may be, alimony will likely end when finances become entwined in this manner. This is because the whole point of alimony is to provide spouses with financial support after losing a partner's income.
What Happens if the Paying Spouse Retires? 
In some cases, retirement may also cause alimony payments to end. However, this is not always the case – and paying spouses would likely need to modify their spousal support arrangement in order to reduce or eliminate them. A judge may decide that the paying spouse will need to continue the payments but at a lower amount. They may also force the paying spouse to divide their retirement assets.
What Happens if the Paying Spouse Dies? 
It's also worth mentioning that once the paying spouse dies, alimony payments stop. The receiving spouse cannot claim these payments from the family estate, although they may inherit certain assets depending on the estate plan.
Where Can I Find a Qualified Divorce Attorney in Atlanta? 
If you've been searching for a qualified, experienced Atlanta divorce attorney, look no further than Kaye, Lembeck, Hitt & French. Over the years, we have helped numerous divorcing spouses in Atlanta – and we know how difficult alimony can be for both paying and receiving spouses. The truth is that your alimony may be ending sooner than you realize. Book a consultation today, and we can help you move forward in a confident manner while securing your financial future.
Sources: 
ncbi.nlm.nih.gov/pmc/articles/PMC5992251/
creativeplanning.com/insights/how-women-are-financially-affected-by-divorce/