Pros And Cons Of Equitable Distribution In Georgia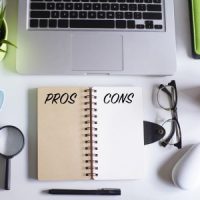 Like most other states, Georgia follows a system of equitable distribution when it comes to dividing property in a divorce. With only nine states following a different system called "community property," equitable distribution is by far the most popular option throughout the nation. But is it really the best system? What are the pros and cons of equitable distribution in Georgia? Perhaps most importantly, how will it affect your situation as you approach your own divorce in the Peach State?
Equitable Distribution Explained 
Equitable distribution divides marital assets based on a number of factors that the courts consider to be relevant. "Equitable" is not the same thing as equal. In an equal division, everyone gets an the same amount – regardless of any relevant factors. In an equitable division, the court carefully considers the unique circumstances of the couple. This might include who needs the assets, who used the assets more during the marriage, who contributed to the increased value of the assets and how, and who worked on maintaining the assets. That being said, it is important to know that many courts start and frequently stay at a 50/50 split of the marital assets and debts.
There are many other factors that may be taken into account. This is markedly different compared to community property, which is a genuinely equal system that involves a 50/50 split of all marital assets and debts down the middle. Although the two systems have notable differences, one similarity is the fact that they both make separate assets ineligible for division. These are all assets that spouses owned prior to the marriage – plus inheritance and gifts.
 Pros of Equitable Distribution 
Equitable distribution helps avoid social problems after the marriage, such as lingering bitterness. This is because courts take various factors into account and try to create an agreement that serves both parties' best interests. In contrast, community property is a relatively thoughtless procedure that doesn't take emotions, needs, and other issues into account.
 Cons of Equitable Distribution 
The main downside of equitable distribution is that it can be somewhat unpredictable. In a community property state, you at least know what's going to happen – you're going to receive half of the marital assets and debts no matter what. In an equitable divisionstate, however, the outcome is subject to factors that may be out of your control. For example, the family court may decide that your spouse should receive more because of their work as a homemaker or a stay-at-home parent. The court could also determine that a spouse should receive less of the marital estate if they engaged in severe misconduct, such as gambling away the parties' retirement savings.
Where Can I Find a Qualified Divorce Lawyer in Georgia? 
If you've been searching for an Atlanta divorce lawyer, look no further than Kaye, Lembeck, Hitt & French. While equitable distribution certainly has its pros and cons, the truth is that you really don't have any other option if you live in Georgia. Remember that equitable distribution also factors in the reality of your situation in an effort to come to a fair resolution – you may get a more fair result under equitable distribution than in a community property state by virtue of this aspect. Sure – you could move to a different state in order to handle property division with community property laws. But this would be incredibly time-consuming, and for the most part it's not worth the effort. The best course of action is simply to get in touch with the best divorce lawyer you can find, so book your consultation today to get started with a solid property division plan.
Sources: 
casetext.com/statute/code-of-georgia/title-19-domestic-relations/chapter-5-divorce/section-19-5-13-disposition-of-property-in-accordance-with-verdict
investopedia.com/terms/c/communityproperty.asp