Steps To Take For A Peaceful Divorce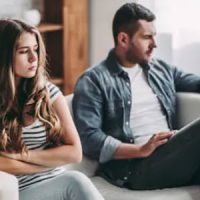 Going through a divorce under any circumstances is difficult and emotional. This is true regardless of whether you and your spouse have agreed to do your best to cooperate on a range of issues and to have a divorce that is as pain-free and efficient as possible, or you are facing a contentious divorce proceeding. While it may not be possible to have a divorce that goes smoothly depending upon the circumstances of your case, there are steps you may be able to take in order to help your divorce process go as efficiently and peacefully as possible. Consider the following steps from our experienced Atlanta divorce attorneys.
Avoid Thinking of Your Divorce as a Battle 
The way spouses frame the divorce process can have a significant impact on the process itself, and the ways in which the parties behave toward one another. According to an article from the American Psychological Association (APA), it is important to avoid thinking of your divorce "as a battle." When you think about the divorce process as a contentious one in which there will be a winner and a loser, you might be more likely to take actions to try to "win" in various matters that come up in your divorce when those matters could be resolved amicably with communication and some form of cooperation.
Consider a Script to Talk with Your Ex 
If there is still a possibility for communication with your ex, the APA emphasizes that developing a "script" you can use to speak with your ex about important issues in your divorce can make that kind of communication easier. Whether you are planning to speak face-to-face or over the phone, having a script can make it more likely that you will bring up the key points and issues that are important to you, and you may be able to make progress with your ex.
Focus on Your Kids When You Share Children from the Marriage 
If you share children with your ex, it is important to keep in mind that a divorce will not result in a total end to any type of communication with your ex. To be sure, you will most likely be sharing custody with your ex (unless there is a reason that shared custody is likely to pose a health or safety risk to your child) and you will need to communicate with your ex well into your child's adulthood. The divorce process can feel more collaborative when you focus on your child's needs and what is best for your child, rather than what you need and what is likely to be best for you in the child custody phase of your divorce.
Learn About Divorce Mediation 
For many spouses who are getting divorced, divorce mediation can give the parties an opportunity to resolve issues through communication, and can reach an agreement that works best for their family. Indeed, the divorce process can be significantly more peaceful when you are able to reach an agreement on all issues with your ex and do not need to have a judge hear your case.
Seek Advice from an Attorney 
A divorce attorney in Atlanta can discuss the specific details of your case with you and options for moving toward a more peaceful and efficient divorce process.
Contact a Divorce Attorney in Atlanta 
When you are planning on a divorce in Georgia, you should have one of the experienced Atlanta divorce lawyers at Kaye, Lembeck, Hitt & French assist you with your case.
Source:
apa.org/topics/divorce-child-custody/healthy