How To Plan For Holidays With Shared Child Custody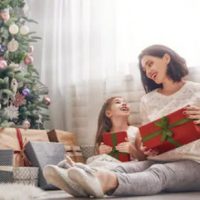 Sharing custody of your child with your ex can be difficult and complicated for a variety of reasons, and establishing a schedule for holidays can be particularly complex. When you are developing a parenting plan and considering how holidays will be shared, it is important to think carefully about planning for holidays. Under Georgia law, unless the court specifically orders otherwise, a parenting plan must say "how holidays, birthdays, vacations, school breaks, and other special occasions will be spent with each parent including the time of day that each event will begin and end." Once a parenting plan and child custody order is in place, you will also need to anticipate potential issues that will arise during various holiday seasons and important dates for your family.
How can you plan for holidays with shared child custody? The following are tips from our Atlanta child custody lawyers.
Consider Different Possible Arrangements 
If you are working with your ex to develop a parenting plan and thinking about how your child will spend holidays and other special dates for your family, it is important to consider the various possible arrangements that could work for you. Some examples of shared custody arrangements that you may want to consider for holidays and special dates may include, for example:
Each parent has specific holidays: Sometimes parents are happy to say that, each year, the child will spend Christmas with Parent A and Thanksgiving with Parent B, and this will remain a fixed agreement in the years to come. In some families in Atlanta, the general holiday season in America may be easier to divide because one parent might celebrate Christmas with the child and the other might celebrate Hanukkah with the child, for example. Yet even when both parents celebrate the same specific holidays, it can be possible to arrange for fixed holiday schedules.
Alternate holiday dates: Many parents decide to alternate holidays and special dates each year. For example, every other year Parent A will spend Thanksgiving with the child, and every other year Parent B will spend Thanksgiving with the child. This type of arrangement often works well for the child's birthday and other special dates of importance to the child, as well.
Splitting holidays: You might also consider splitting holiday days with your ex so that you have your child for half the day, and your ex has the child for the other half of the day, for example.
Focus on What is In Your Child's Best Interests 
Think about what is in your child's best interests when you are creating a schedule. After all, the best interests of the child must be the focus of any child custody arrangement.
Anticipate Disruptions and Aim for Flexibility 
Once you have a parenting plan and holiday schedule in place, it is important to anticipate disruptions and to aim for flexibility. Many different issues can come up, and it is important to focus on what is best for your child when a complication does arise. The parenting plan is meant to be used as a guide, and some deviations can be expected.
Make Plans for Your Holidays When Your Kids Are With Your Ex 
Being without your child on a particular holiday can be extremely difficult, especially for the first time. An article in Psychology Today discusses loneliness during the holiday season, and the importance of racing out to friends and family members for support.
Contact an Atlanta Child Custody Attorney 
If you are going through a child custody case, or if you have general questions about child custody in Georgia or concerns about modifications, one of the experienced Atlanta child custody attorneys at Kaye, Lembeck, Hitt & French can assist you. Do not hesitate to contact our firm to learn more about the family law services we provide.
Sources:
law.justia.com/codes/georgia/2015/title-19/chapter-9/article-1/section-19-9-1
psychologytoday.com/us/blog/the-squeaky-wheel/201312/surviving-loneliness-over-the-holidays