Negotiation Tactics to Watch Out for in a Georgia Divorce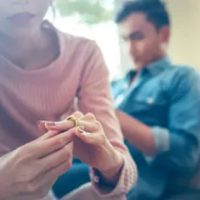 If your spouse is smart, they'll hire a lawyer with strong negotiation skills. This means you may need to face all kinds of tactics at the negotiation table – and some are difficult to detect. The best negotiators subtly push you into a position where you think you're getting a great deal – but you may realize how wrong you were a few months down the line. So how exactly do you detect these negotiation tactics? What are some common strategies that spouses use during mediations and negotiations? How do you combat them? Let's find out:
Bad Faith Negotiations 
When someone comes to the negotiation table with no actual intention to "play ball," they are negotiating in bad faith. Spouses may do this for a number of reasons. They may be stalling for time. They might want to force you to spend needless legal fees. Perhaps they are simply motivated by spite and revenge. Whatever the case may be, it's important to spot bad faith negotiating as quickly as possible and end negotiations if they are obviously not productive.
Pursuing Assets that Seemingly Have No Value 
Sometimes, assets that seem to have no real value are actually worth millions – especially in the modern era. For example, your spouse might be very motivated on keeping a certain thumb-drive or laptop. You might be tempted to acquiesce and let them have these meaningless items. After all, it's just a thumb drive… right? Well, that thumb drive might contain millions of dollars in cryptocurrency that is untraceable and easily concealable. This is something to keep in mind as you negotiate your divorce settlement and discuss with your attorney.
A False Sense of Urgency 
Your spouse might also create a false sense of urgency during the settlement negotiations. Your spouse may claim that your family estate contains investments that are rapidly decreasing in value by the day. They may try to convince you that every day you waste in negotiations represents thousands of dollars in losses for both parties. It's worth analyzing this situation closely. The truth may be that your spouse simply wants to rush you into accepting a bad deal, and there is no real disadvantage of losing money if you wait a little longer to negotiate or maybe your spouse anticipates receiving additional income or another asset in the future.
Where Can I Find a Qualified, Experienced Divorce Attorney in Georgia? 
If you've been searching for a qualified, experienced Atlanta divorce attorney, look no further than Kaye, Lembeck, Hitt & French. Over the years, we have helped numerous divorcing spouses in the Peach State – and we know how difficult negotiations can be. Rest assured that our legal team brings strong negotiation skills to the table, ensuring that you walk away with a fair deal. Book your consultation today to immediately get started with an effective action plan.
Source: 
literallydarling.com/blog/2022/09/12/how-to-avoid-sneaky-divorce-tactics-by-underhanded-exes/