How To Plan For Effective Co-Parenting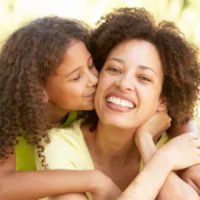 When you are going through a divorce or a separation and you have minor children from your relationship, you may need to plan for co-parenting. Georgia child custody laws require courts to use the "best interests of the child" standard to determine what kind of custody arrangement is in the child's best interest, and that custody arrangement will address legal and physical custody. In other words, a parent can have sole legal custody, sole physical custody, shared legal custody, or shared physical custody. Parents often share joint legal and joint physical custody of their child. While this arrangement will look different for each family, the parties will ultimately need to co-parent in some capacity. Whether you are anticipating that you will have shared legal and/or physical custody, it will be important to plan for effective co-parenting. The following are tips from our experienced Atlanta child custody attorneys.
Create a Written Statement with Your Ex About Co-Parenting 
After a divorce or child custody case, you will have a court order that provides detailed information about sharing legal and/or physical custody of your child if the court awards joint legal or physical custody. Yet according to an article in Psychology Today, it can help to set a good framework for healthy co-parenting to craft a written statement with your co-parent about how you will cooperate with one another and will respect the other parent's decision-making abilities and parenting skills. The article suggests including information about how you both will maintain "respect for one another's parenting style and authority," and how you both will promise "to say or do nothing that will harm the relationship of the other parent with their children."
Decide on Best Practices for Communication 
Some people prefer speaking on the phone while others prefer electronic communication through email or text. Others may prefer discussing issues in person. You and your co-parent should decide on your preferred communication methods, and what the best practices are for communication based on both parties' needs and preferences. If you still have a somewhat contentious relationship with your co-parent, you can look to certain apps designed to facilitate electronic communication between parents who are co-parenting. You can include this information in the statement that you craft with your co-parent or even in your Parenting Plan. Some apps to explore are Our Family Wizard, Talking Parents, Cozi, App Close, Coparently, Google calendar and 2Houses.
Make Plans in Advance for Calendar and Document Sharing 
It can be difficult to ensure that all relevant information about your children is shared in a timely manner, and that both parents have equal access to documents or materials (such as health care bills or school records) that one parent may have in hard copy. It is important to make plans for creating a shared calendar in which all of the child's activities are entered, and an electronic folder—such as Dropbox—in which all documents concerning the child are uploaded and accessible by both parents. Again, some of the apps above can facilitate these things.
Contact Our Child Custody Lawyers in Atlanta 
If you have questions about co-parenting, or if you need assistance with your child custody case, an experienced Atlanta child custody attorney at our firm can speak with you today. Contact Kaye, Lembeck, Hitt & French for more information about the family law services we provide in Georgia.
Resource:
psychologytoday.com/us/blog/co-parenting-after-divorce/201510/developing-co-parenting-plans