Types Of Protective Orders In Georgia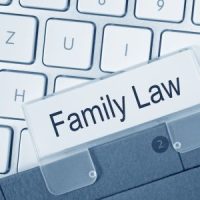 There are three primary types of protective orders in Georgia when it comes to protecting victims of violence or other forms of harassment – Family Violence Protective Orders, Stalking Protective Orders and Dating Violence Protective Orders.
Family Violence Protective Orders 
Family violence protective orders are available to those individuals who are past or present spouses, parents of the same child(ren), persons who currently or formerly live in the same household, people who have a foster parent / foster child relationship or people who have a step parent / step child relationship.  It is necessary to show an act of family violence has occurred in order to obtain a family violence protective order.  A family violence protective order can help protect the victim from unwanted and potentially dangerous contact with the opposing party and can prohibit the opposing party from contacting the victim and members of the victim's household, among other things.
Stalking Protective Orders
 Another type of protective order is a stalking protective order.  An individual seeking a stalking protective order must show that the opposing party has engaged in conduct that constitutes stalking as defined in O.C.G.A. § 16-5-90.  As opposed to family violence protective orders, it is not required that the victim and opposing party have any particular type of relationship to each other.  A stalking protective order can provide the same types of protections as a family violence protective order.  For example, that the opposing party be prohibited from contacting the victim or approaching within a certain distance of the victim's residence or workplace.
Dating Violence Protective Orders 
A dating violence protective order is available to individuals who are in a romantic relationship with the opposing party but may not qualify for a family violence protective order (e.g., they are not married or do not live together).  The victim must show that the opposing party has committed an action of dating violence, which means a felony or the commission of a simple battery, battery, simple assault or stalking.  Similar to a stalking or family violence order, a dating violence protective order can prohibit unwanted and dangerous contact from your significant other.
 How Long Does a Protective Order Last?
Upon filing a petition for a protective order, the Court can issue an ex parte order that lasts 30 days.  This is granted based on the petition alone and the opposing party does not have an opportunity to be heard.
The Court may also grant a protective order for longer periods, but that requires that the opposing side be served with the petition and is provided with an opportunity to be heard.
Where Can I Find a Qualified Protective Order Attorney in Georgia? 
If you need to file for a protective order or are seeking with help defending against a protective order that was taken out on false allegations, contact the Atlanta family lawyers at Kaye, Lembeck, Hitt & French. Over the years, we have been assisting numerous individuals with situations involving protective orders.  We know that the stakes are often high in this situation, and we'll help you pursue a safe, effective outcome as quickly as possible. Book your consultation today to get started with an effective action plan.
Sources: 
O.C.G.A. § 19-13-1 et seq.
O.C.G.A. § 16-5-94
O.C.G.A. §19-13A-1 et seq.
womenslaw.org/laws/ga/restraining-orders