Social Media Steps To Take When You Are Going Through A Family Law Case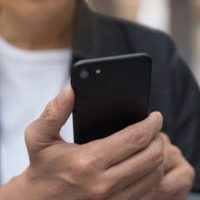 When you are going through any kind of family law case in the Atlanta area, it is important to take certain steps concerning your social media accounts in order to protect yourself. Although you may not realize it, information contained on various social media platforms could impact your divorce or child custody case, for example, and ultimately could harm your ability to obtain alimony or to share child custody fully. In order to prevent social media posts from affecting your family law case, you should take the number of steps before any court filings. Our Atlanta family law attorneys recommend you take the following steps.
Restrict or Make Your Social Media Accounts Private 
You should restrict your accounts or make them private so that others cannot see your posts or comment on them. However, it is important to keep in mind that making your accounts "private" does not mean that your ex cannot access the information within them. You may have friends or family members who share material from your accounts, and in most cases, even "private" accounts can be accessed in some manner.
Change Social Media Passwords 
You should certainly change your social media passwords if your ex or any other parties in the family law cases, such as grandparents seeking visitation, may know your passwords.
Stop Posting on Social Media, or Consider Your Posts Very Carefully 
Limit your social media posts during your case, or consider avoiding any new posts. According to Healthline, social media has actually become addictive for many people, but you may be able to deal with the "addiction" by viewing others' posts rather than posting your own images or statements.
Limit Others' Ability to Tag You 
Limit your friends and family members' ability to tag you in any posts.
Remove Questionable "Friends" or Followers 
Remove any friends or followers who you do not know, or who could be looking at your accounts to report back to the other party in your family law case.
Do Not Post Comments on Others' Social Media Posts 
Avoid commenting on others' posts. This information can also be used in your case.
Think Carefully and Be Mindful 
If you are going to use social media in any capacity during your family law case, it is critical that you constantly keep in mind that your social media accounts are never truly "private" and that anything you post could ultimately end up as evidence in your case. Accordingly, think carefully before you use social media to post anything—on your own accounts or on others' accounts—and be mindful of the risks.
Contact an Atlanta Family Lawyer Today 
When you are going through a family law case, you should contact one of the experienced Atlanta family lawyers at Kaye, Lembeck, Hitt & French if you have any questions or concerns about social media usage.
Sources:
psychologytoday.com/us/blog/better-divorce/202111/marriage-divorce-and-social-media-recipe-disaster
healthline.com/health/social-media-addiction#how-is-it-addicting