Six Kaye, Lembeck, Hitt & French Family Law Attorneys Named Among 2022 Georgia Super Lawyers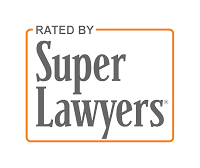 Kaye, Lembeck, Hitt & French Family Law is pleased to announce that 6 of its 7 attorneys have been included in the 2022 Super Lawyers list for Georgia!
In addition to being recognized as Georgia Super Lawyers, Amy L. Kaye and Brooke M. French were recognized among the Top 50 Women Georgia Super Lawyers, Alyson F. Lembeck and Elinor H. Hitt were named Georgia Super Lawyers, and Allison K. Ellison Georgia Rising Stars.
The annual Super Lawyers selections are made using a multi-phased process that includes a statewide survey of lawyers, an independent research evaluation of candidates and peer reviews by practice areas. The selection process is a comprehensive, good-faith and detailed attempt to produce a list of lawyers who have attained high peer recognition, meet ethical standards and have demonstrated a degree of achievement in their fields.
Only five percent of lawyers in the state are named as Super Lawyers, and no more than two-and-a-half percent are honored as Rising Stars, which includes attorneys who are 40 years old or younger and/or have been practicing for 10 years or less. The complete list of Georgia Super Lawyers is available at https://www.superlawyers.com, where lawyers can be searched by practice area and location.