Preparing For A Contested Divorce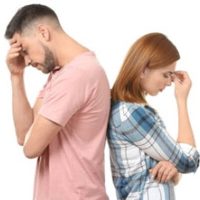 Getting ready for any type of divorce takes significant planning and a clear understanding of how divorce law works in Georgia. Yet it is critical to understand that preparing for a contested divorce can be significantly more complex than preparing for an uncontested divorce. With a contested divorce, you could be facing one or more disputed issues with your spouse, and you may need to take a series of additional steps to ensure that your rights are protected during the divorce case. Our experienced Atlanta divorce attorneys can help you through the process. In the meantime, we have some information to guide you as you prepare for a contested divorce in Georgia.
Plan an Organization Scheme 
During a contested divorce, it will be especially important to be organized and to have any evidence and documentation readily accessible. Whether you are planning to keep hard copies of all documentation or you are planning to stay organized electronically — or both — you should make an organization plan that will serve you well during your divorce case.
Consider Options for Moving Toward an Uncontested Divorce
 Just because one or more issues is currently in dispute, this does not mean that you cannot resolve those outstanding disputes and work toward an uncontested divorce. You should consider your options by speaking with an attorney. These options include negotiation, preparing a comprehensive settlement offer,  and/or mediation.
Gather Financial Documents As Soon As Possible 
While a wide range of legal issues can be in dispute in a contested divorce, many disputed issues are financial ones. Accordingly, it is critical to be certain that you have all of the financial documentation you need to advocate for your rights in your divorce case. There are many circumstances in which the other spouse might attempt to conceal property, or might try to prevent you from receiving an equitable distribution of the assets you acquired during the marriage. As such, you will need to have a variety of documents that identify assets owned, salaries and bonuses, taxes, and various other financial matters. You should be sure to have copies of all account statements, recent tax returns, W-2s and 1099s, purchase documents and receipts, and related materials. It may be difficult to obtain these later on if your spouse is seeking to limit your access.
Obtain Information About Debts 
Under Georgia law, most debts that were accrued during the marriage will be considered marital property and will be subject to division in the divorce. Accordingly, it will be critical for you to identify any debts incurred during the marriage to ensure that they are divided equitably, including debts that your spouse may have accrued without your knowledge. You should look at credit card statements, and you should also obtain a copy of your credit report to identify any open accounts.
Think About Child Custody and the Best Interests of the Child 
If you share minor children with your spouse, you should begin thinking carefully about child custody and looking at your situation (and your ex's) in relation to the best interests of the child factors outlined in Georgia law. You should give some thought to your preferred custody arrangement, and let your attorney know if there are any upcoming holidays or trips that need to be addressed.
Contact a Georgia Divorce Attorney 
When you have questions about preparing for a contested divorce or need assistance with your case, you should get in touch with one of the experienced Atlanta divorce attorneys at Kaye, Lembeck, Hitt & French.
Sources:
casetext.com/statute/code-of-georgia/title-19-domestic-relations/chapter-5-divorce
law.justia.com/codes/georgia/2020/title-19/chapter-9/article-1/section-19-9-3/