How To Make Your Divorce Go As Smoothly As Possible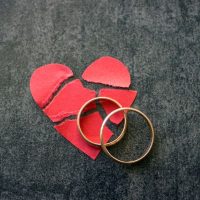 When you are planning to file for divorce in Atlanta, or if you are in the early stages of the divorce process, we know how critical it is to do everything you can to ensure that the process goes smoothly. Even if many different issues are in dispute at the start of your divorce, there are many steps you can take with assistance from your Atlanta divorce lawyer to work toward a resolution that can allow you to dissolve your marriage in a reasonable timeframe and with as little acrimony as possible. Having a smooth divorce can be particularly important for spouses who share minor children from their marriage and will soon be co-parenting. The following are ways to help ensure that your divorce will go as efficiently as possible.
Background: What to Know about Uncontested Divorce 
Contrary to the way it is often presented in popular media, a divorce does not have to be a difficult or nasty legal battle. Quite the contrary, Georgia allows divorcing couples to separate on uncontested grounds.  With an uncontested divorce, the spouses have reached an agreement about all issues pertaining to the divorce process, from the division of marital property to matters involving child custody. An uncontested divorce will go much more quickly since the court will not be required to make a decision about issues in dispute. A contested divorce, differently, is one in which the parties disagree about one or more issues in their divorce case. Yet, you should know that a divorce that begins as a contested divorce can still become an uncontested divorce.
Tips to Help You Make Your Divorce Less Contentious in Georgia 
While divorce is never easy, there are proactive steps that you can take to make the process less difficult on yourself and your family. With the right approach, the divorce process tends to go a lot more smoothly. Here are six tips to help make your divorce less contentious:
Try to Keep the Emotion out of It: The end of a marriage is emotional. There is no way around that. At the same time, it is important to try to keep emotions—including hurt feelings—out of the divorce process as much as possible. The legal process should be about navigating relevant issues (financial, parental, etc.) so that you are in the best position to set yourself for the future and move forward with your life.
Seek Help from a Therapist/Family Counselor: While the divorce process itself is focused on financial, legal, and logistical questions, your emotions and your feelings still matter. It is often a best practice to get yourself, your former spouse, and your children into therapy or family counseling as soon as possible. A trained counselor can help you work on difficult emotional issues while your divorce is pending, and beyond.
Get Organized: Organization is one of the keys to navigating the divorce process in Georgia. Make sure that you have access to all relevant financial and legal documents/records. With proper organization, you and your spouse will be in a far better position to navigate some of the most complex issues, including the division of assets and debts.
Do a Cost/Benefit Analysis before Fighting about a Small Issue: It is not uncommon for divorces to get stalled on relatively minor issues. In some cases, progress towards an amicable settlement could even be derailed by a fight over something that neither spouse actually cares about. Before getting too deep into an argument, it is useful for divorcing couples to do a cost/benefit analysis. What is the fight about? Is the dispute worth it in terms of time, money, and stress? Focus on the big picture.
Be Patient: An uncontested (settled) divorce will be finalized far more quickly than a divorce that goes through litigation. That being said, the process can still sometimes be frustratingly slow. Do not let yourself get bogged down in the day-to-day grind of the divorce process. When you and your former partner are able to remain patient, it helps the process remain as smooth as possible.
Choose Your Advisors Wisely: You do not have to navigate the process alone, but you also do not need to take advice from everyone.  Although it may be helpful to hear about others' experiences ultimately, every divorce is unique. You should not hesitate to seek professional guidance. An experienced Atlanta divorce attorney can review the specific circumstances of your case, take the time to understand your situation and your goals, and help you determine the best path forward.
Contact Our Atlanta Divorce Lawyers Today 
Nobody wants to go through a complicated or messy divorce, and our experienced Atlanta divorce attorneys know how important it is to ensure that your divorce process goes as smoothly as possible. Our firm is here to help you. From discussing options for an uncontested divorce to assisting you through family mediation or negotiations, an experienced lawyer at our firm can begin working with you on your case. Contact Kaye, Lembeck, Hitt & French today for more information about the services we provide.