How to Determine If You Should Keep The House In Your Divorce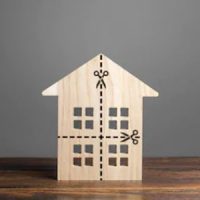 If you are planning to file for divorce or are currently considering the possibility of divorce, you might be wondering if you should take steps in order to stay in your home during and after your divorce. In other words, you may be thinking carefully about whether or not it makes sense to try to keep your home after the divorce, which may require giving up other assets in exchange during property division. How can you know if you should try to keep your house or condo? You should discuss the specifics of your situation with an experienced Atlanta divorce attorney, but in the meantime, the following are questions you should ask yourself as you consider whether it makes sense to try to stay in your current residence.
Are You Emotionally Attached to the House? 
Are you thinking about keeping your marital home because you are emotionally attached to it?   Generally speaking, emotional attachment alone will likely not be a strong enough reason for you to keep the home.  If you choose to stay in a home you are emotionally attached to but you cannot afford the expenses associated with the home, it may not be a good long term decision for you .
What Are the Upkeep Costs and Taxes on the Property? 
Ask yourself: what are the upkeep costs of the house – mortgage, utilities, repairs, etc. -, and what are the annual property taxes, homeowners association dues or other annual fees related to the property? If the costs are high, it is critical to consider whether you will be able to continue paying these expenses after the divorce.  It may be better for you and your spouse to sell the home and divide the profits equitably to allow you to get into more affordable housing.
Do You Have Children Who Currently Live in the House? 
You might be pushing to keep your marital home if your children are comfortable in the house, and if you know that allowing your kids to remain (at least part of the time) in the home they already know will give them more stability after the divorce.  This can be a reason to consider keeping the house if you can  financially afford it.  It is also important to know that your children can likely adapt to a new house (child are often more adaptable than adults), and you should consider whether it may be possible to find another home nearby where your kids can stay in the same school district and maintain relationships with the same friends and neighbors.
Are You Willing to Give Up Other Marital Assets? 
If you very much want to keep the house, will you likely need to give up other marital assets in its place to accord for your spouse's share of the marital equity in the home.   Georgia courts "equitably" divide marital property.  You will need to understand how equitable distribution works under Georgia law, and you should know that you may end up with less of your other marital assets – for example, retirement accounts, savings accounts, or investments –  in exchange for keeping your home.
Contact an Experienced Atlanta Divorce Attorney 
Do you have questions about how to figure out if you should push to keep your home after your divorce? One of our Atlanta divorce lawyers can talk with you today about your case. Contact Kaye, Lembeck, Hitt & French to learn more.